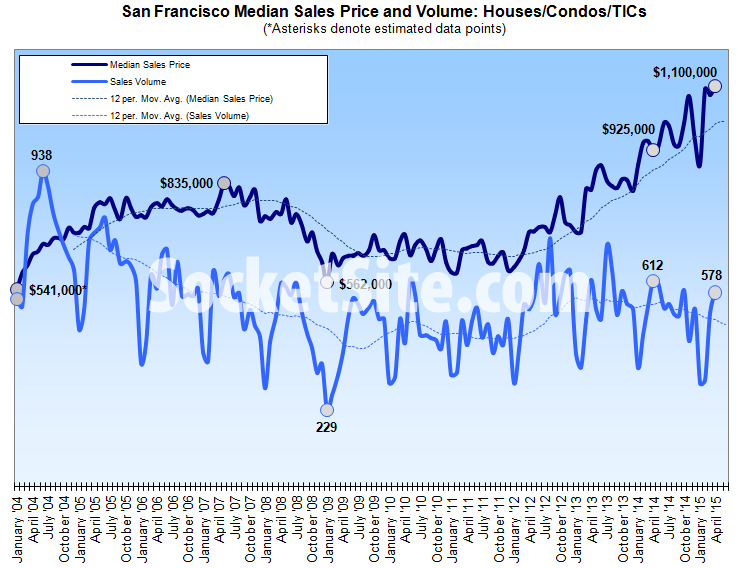 With inventory ticking up and price reductions as well, recorded home sales activity in San Francisco was 6 percent lower on a year-over-year basis in April versus 4 percent lower the month before.
Sales activity did increase 12 percent from March to April with seasonality in play. And in fact, the month-over-month increase was roughly 9 percentage points higher than the average seasonal increase of closer to 3 percent that we've recorded over the past ten years. But the 12-month moving average continues to trend down.
Having dropped from a record high of $1,092,500 in February to $1,075,000 in March, the median sale price ticked up 2.3 percent to a new record $1,100,000 in April, 18.9 percent higher versus the same time last year.
While movements in the median sale price are a great measure of what's in demand and selling, they're not necessarily a great measure of appreciation or changes in value and are susceptible to changes in mix, such as a significantly higher percentage of "luxury" sales which is currently driving the jump in the median above.