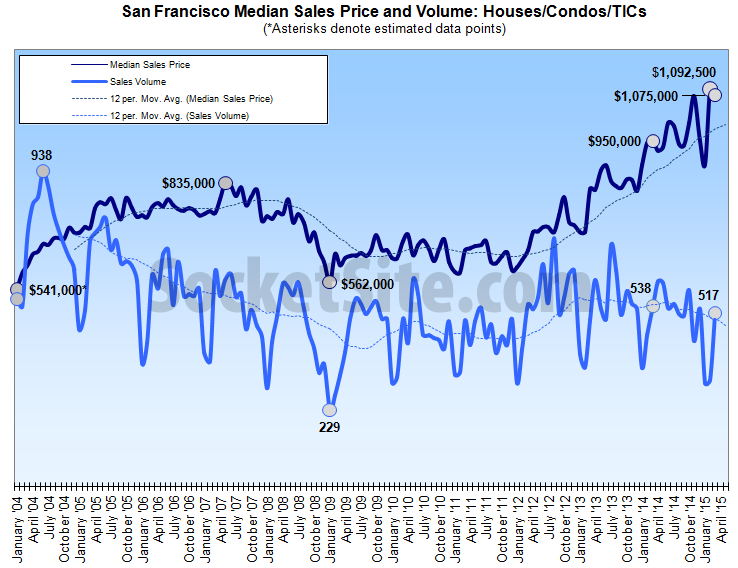 With inventory ticking up, recorded home sales activity in San Francisco was 4 percent lower on a year-over-year basis last month but jumped 63 percent versus February, primarily due to normal seasonality and a 30 percent drop in sales the month before.
Sales activity in San Francisco typically increases around 40 percent from February to March.
The median price paid for a home in San Francisco slipped to $1,075,000 in March, down 2 percent from the record high of $1,092,500 in February, but it remains 13.2 percent higher versus the same time last year.
Keep in mind that while movements in the median sale price are a great measure of what's in demand and selling, they're not necessarily a great measure of appreciation or changes in value and are susceptible to changes in mix, such as a significantly higher percentage of "luxury" sales.