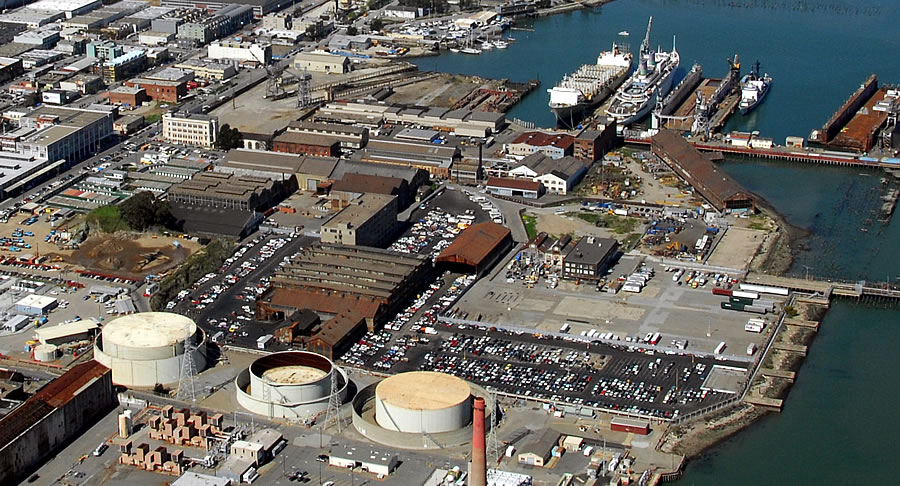 Having secured voter approval for increased building heights across the core of the 28-acre site, the preparation of the Environmental Impact Report for Forest City's Pier 70 project and an additional 7 acres along Illinois Street, adjacent to Irish Hill, is about to get underway.
And depending upon whether the development team decides to maximize the Central Waterfront site for residential or commercial use, the Pier 70 Project will now include between 1,645 and 3,025 residential units; between 1.1 and 2.3 million square feet of commercial/office space; and up to 519,000 square feet of space for retail, light industrial and arts uses along with 3,300 parking spaces and nine acres of open space.
New buildings on the site will range in height from 50 to 90 feet.  And assuming all necessary approvals and no major delays, construction is now expected to begin in 2018 and be phased though 2029.
The redevelopment of Pier 70's Historic Core, a separate six acre project, is already underway.