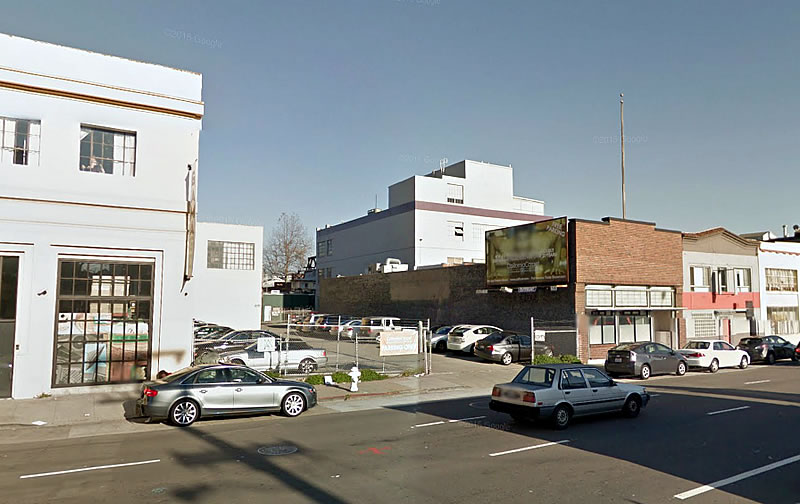 With the three Western SoMa parking lot parcels on the east side of 8th Street, between Folsom and Heron, on the market for $6.5 million, plans for a modern 38-unit building designed by RG-Architecture to rise on the site have been submitted to San Francisco's Planning Department for review.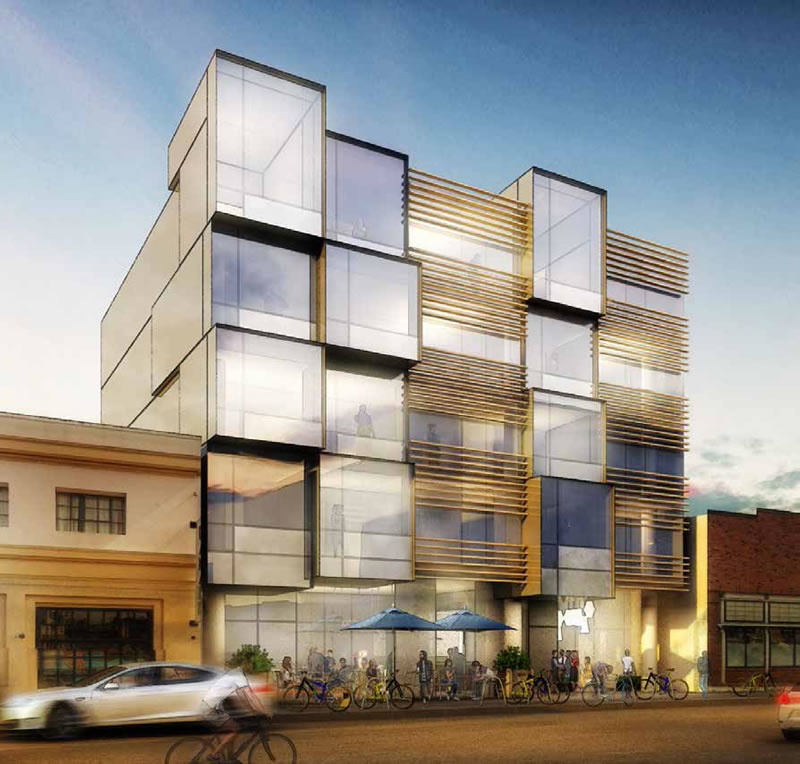 And as proposed, the development would include a 1,200-square-foot café or retail space fronting 8th Street, but it wouldn't include any replacement off-street parking spaces for the residences above.
The 349 8th Street site, which is zoned for building up to 55-feet in height and directly across the street from the massive 350 8th Street development underway, fronts 8th and Rodgers and is currently leased to a parking company with a 90-day notice to terminate.