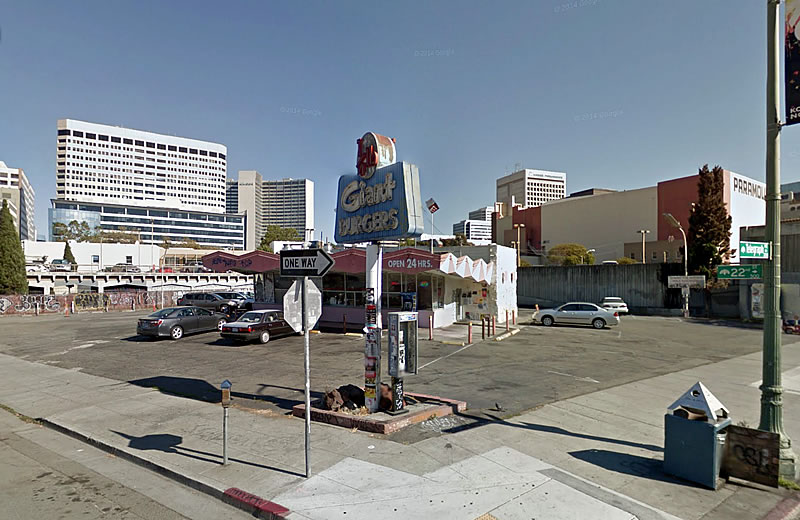 With approved plans for a nine-story building to rise on the corner, the former Giant Burgers site, which has recently been remodeled and re-opened as "Space Burger," at Telegraph Avenue and 22nd Street in Oakland's Uptown is back on the market and seeking a buyer interested in redeveloping the site.
The plans for the 2150 Telegraph/495 22nd Street parcel include 81 residential units over 5,500 square feet of retail space and parking for 82 cars.  An 8,200-square-foot rooftop deck would serve as open space for the residents below.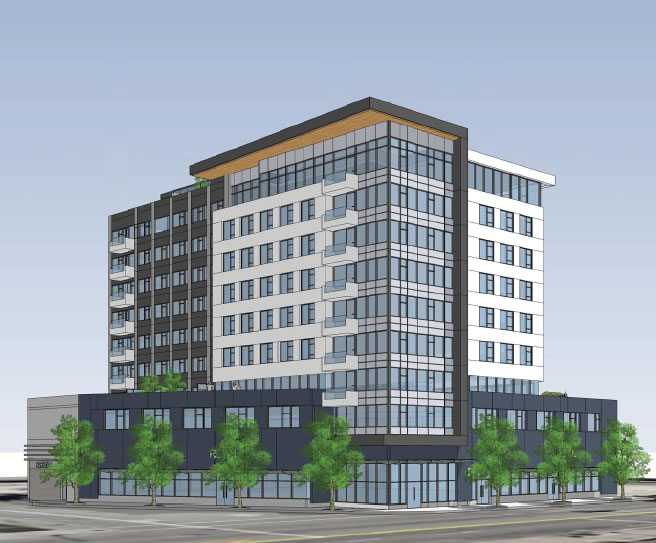 And while the operators of Space Burger were reportedly granted an option to re-open in the base of the new building, no word on whether or not their option was written to survive a sale.