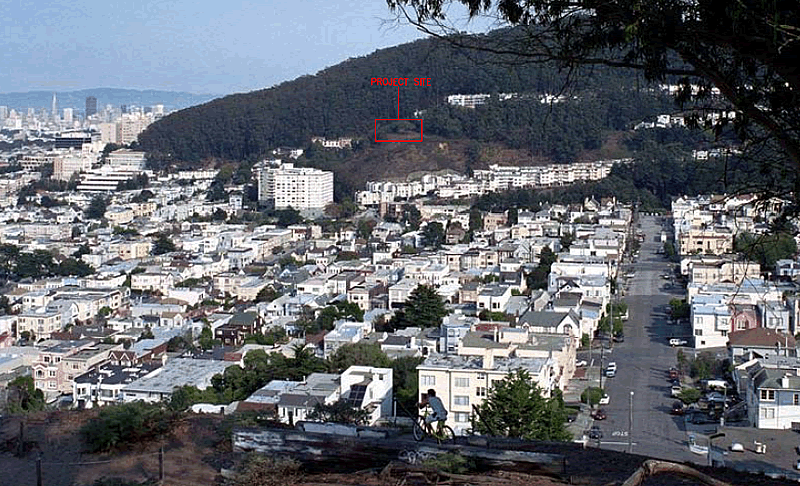 Approved for development in early 2013, the San Francisco Overlook Project was designed to include a total 34-units, a mix of 24 duplexes and 10 townhomes, on the western slope of Mount Sutro at the end of Crestmont Drive.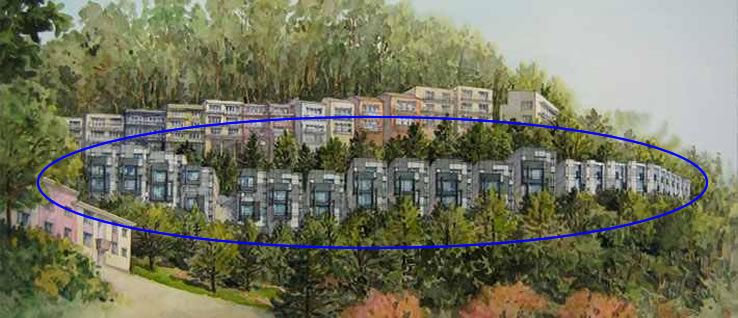 A dispute with the existing Mount Sutro Wood Owners Association, however, has kept the project from proceeding as approved, with the Association leveraging its "Architectural Guidelines" to block any progress and leading to a battle in San Francisco's Superior Court.  But a settlement has been reached.
Under the settlement, the total number of units was reduced from 34 to 29, with five (5) of the previously approved duplexes reduced in height by a story and to be developed as single-family homes.
And with those "architectural" changes which will preserve the views of the existing owners uphill, the Owners Association has agreed to drop their objections and allow the Forest Knolls development designed by Levy Design Partners to proceed.