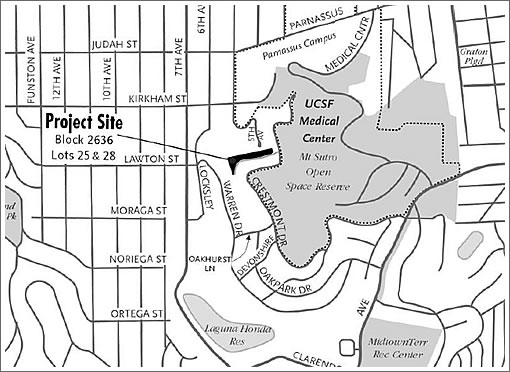 On the boards since 2004, the plans to build 34 dwelling units on the northwest slope of Mount Sutro have been dusted off and are making their way through Planning.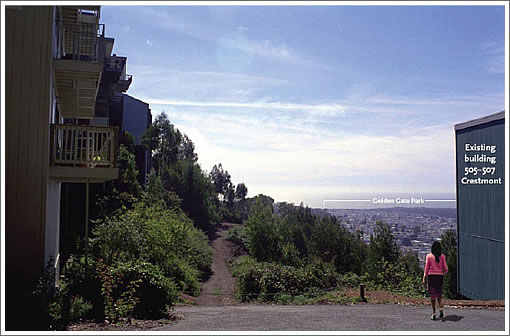 Twenty-four of the 34 units would be constructed as duplexes (with a two-story upper unit above a two-story lower unit) in 12 structures. A single building with ten townhomes would be constructed on the western portion of the site.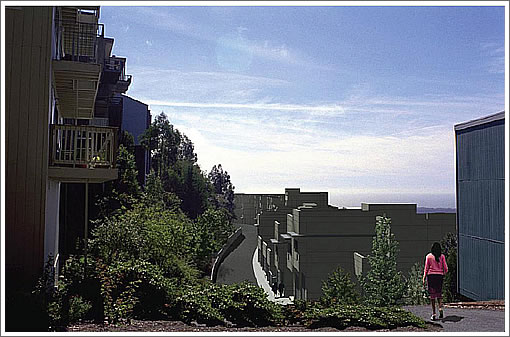 The proposed buildings would range between approximately 16 to 40 feet in height above the new street grade. The buildings would be four stories, with one to four stories above street level, and at the rear, down-sloping portion of the project site, at most two stories below street level.

The duplex buildings would have a total of 32 parking spaces, of which 26 would be in the form of two-car stackers, and six would be independently accessible, and the parking garages would contain room for bicycle parking. The townhome building would have 36 spaces in an enclosed parking garage, consisting of three nine-car rotating stackers and nine independently accessible spaces, and a minimum of six bicycle parking spaces.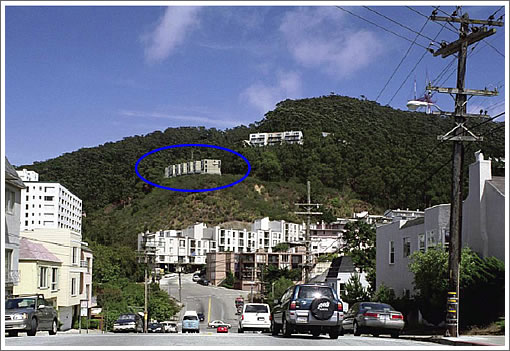 If approved, construction of the "San Francisco Overlook" project will take an estimated two years to complete. A public hearing on the project is currently scheduled for June 7.