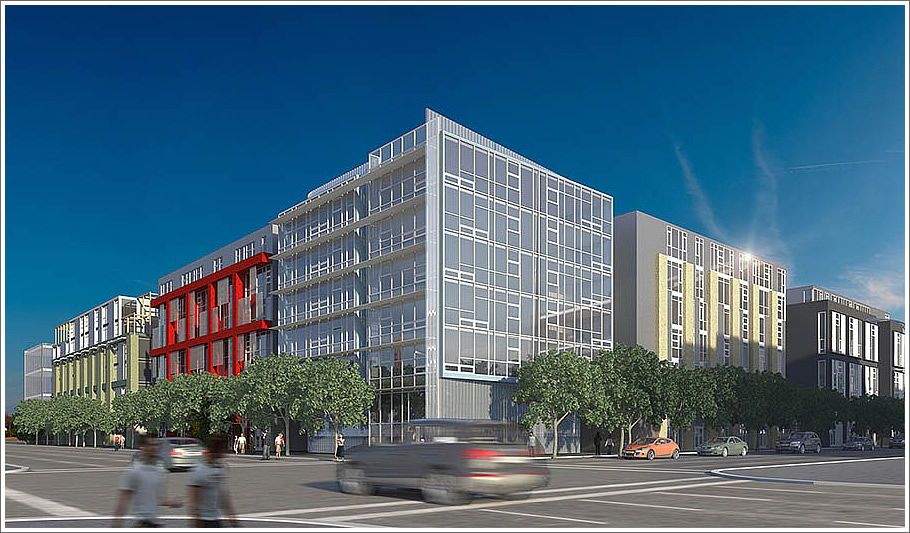 While the ground was actually broken earlier this year and the construction crews have been working away for months, the ceremonial groundbreaking for the 350 8th Apartments project to rise on the former three-acre bus depot at 8th and Harrison is next week.
Along with a bit of commercial, retail and arts space, the bulk of the development is a mix of 410 flats, lofts, and two-story townhouse apartments, the first wave of which are expected to be available in November 2015.
The development's 5,400-square-foot plaza and café on the corner of 8th and Ringold should open soon thereafter.