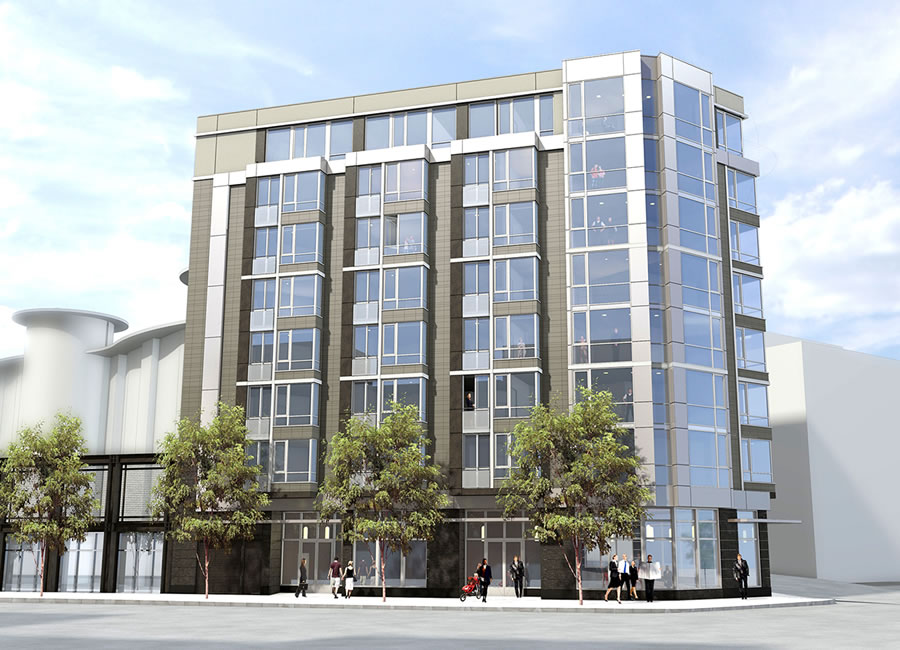 Originally proposed to be developed as an upscale "group housing" project, with a shared kitchen and gathering area in order to circumvent the Market-Octavia Neighborhood Plan (which requires 40 percent of new non-group housing developments in the area to be two-bedrooms), the proposed 1700 Market Street project has been redesigned as a 48-unit building, with 26 studios and 22 one-bedrooms.
As such, the proposed development, which was just granted an exception from having to complete a lengthy and expensive environmental review, will need to secure a Conditional Use Authorization from San Francisco's Planning Commission to proceed.
But if approved, the two-story FastFrame building on the northwest corner of Market and Gough would be razed in order to make room for the 8-story building designed by Forum Design, with a little over 1,500 square feet of commercial space and parking for 50 bikes, but no cars, on the ground floor.