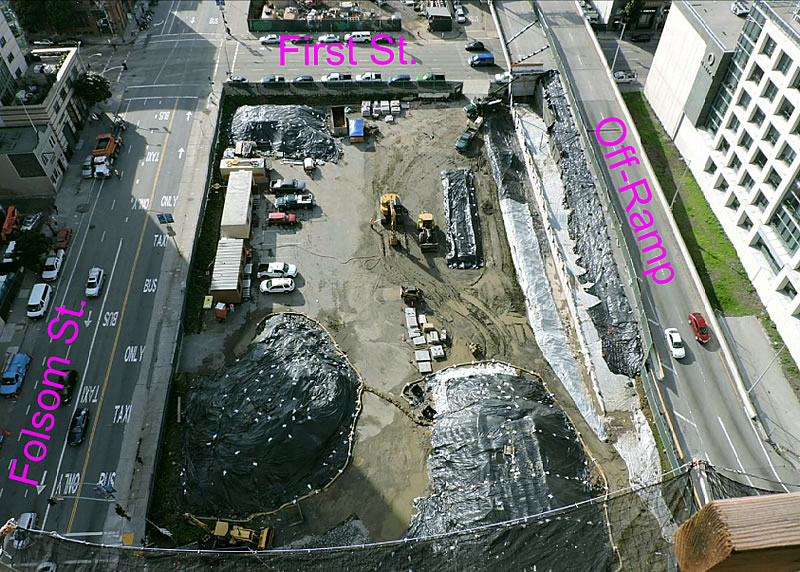 Having already increased the budget for the realignment of the Folsom Street off-ramp from $2,883,900 to $3,479,541, the City is now slated to add another $1.2 million, for a total project cost of $4,679,541 and counting, 62 percent over the project's original budget.
As we first reported last month, the cost overruns are primarily due to the discovery of higher than expected levels of motor oil and lead in the soil below, soil which has been stockpiled and covered on site, as pictured above, for testing and proper disposition.
The piles, however, have been preventing work on the off-ramp from proceeding as planned. And as such, the realignment, which was originally scheduled to be completed last month, isn't expected to be finished until June at the earliest.
The realignment will clear the way for the 550-foot tower designed by Architect Rem Koolhaas and the Office for Metropolitan Architecture (OMA) to rise on the Transbay Block 8 site, with the potential for a Whole Foods on the corner.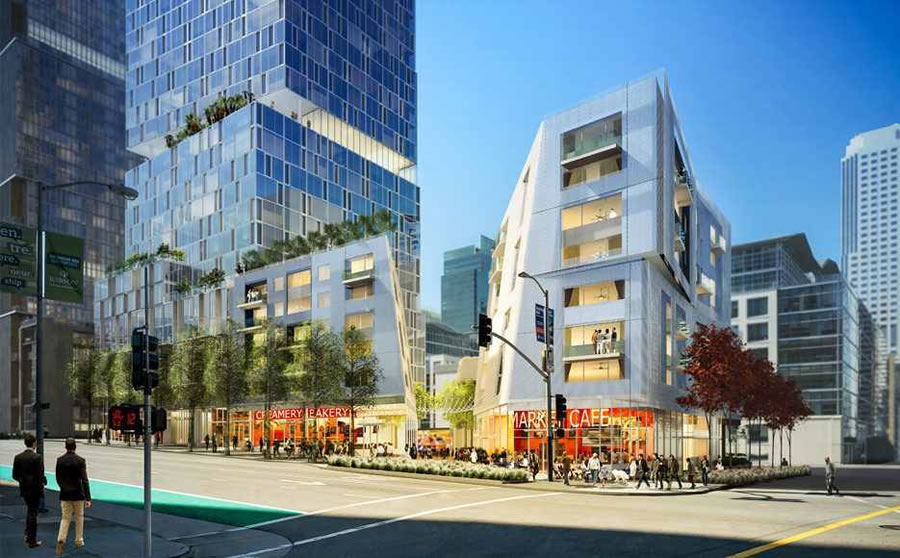 UPDATE: The estimated completion date for the off-ramp realignment has been pushed back to the first week of July.