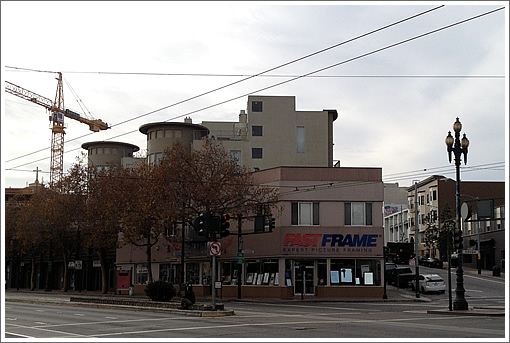 Plans to raze the two-story commercial building occupied by Fastframe and a few offices on the northwest corner of Market and Gough and build a 7-story mixed-use building on the parcel has quietly been submitted to San Francisco's Planning Department for review.
The proposed 75-foot-high building to rise at 1700 Market Street includes 42 "single room occupancy" units which would be market rate but with limited individual kitchen facilities and a communal kitchen, gathering areas, and 1,498 square feet of ground floor retail below.
While the proposed building does not include any off-street parking spaces for autos, it does include a room for 25 bikes. And of course, residents would still be able to apply for permits to park their cars on the street.