As we first reported last month, plans to raze the two-story FastFrame building on the northwest corner of Market and Gough and build a 7-story building with 42 "single room occupancy" units over 1,500 square feet of ground floor retail have been submitted to Planning for review.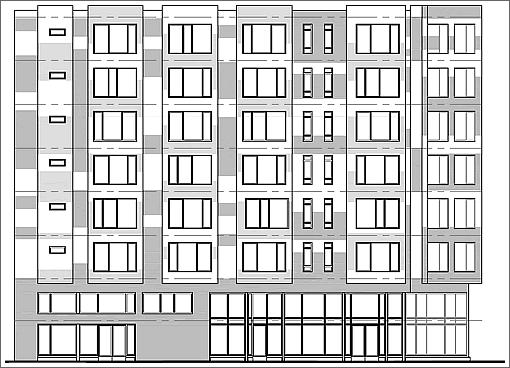 While the Market Octavia plan requires 40 percent of all new developments in the area to be two-bedrooms, group housing is exempted from the rule. And with "limited individual kitchen facilities" in each of the 42 proposed units rooms and a shared kitchen and gathering area, the 1700 Market Street project is positioned as group housing with market-rate rents.
The concept floor plans for the rooms which range in size from 280 to 530 square feet: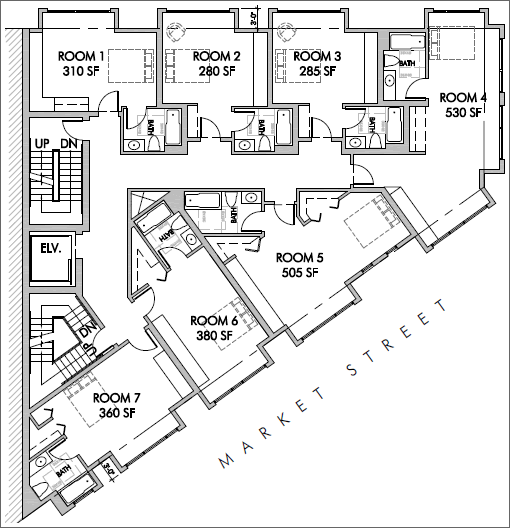 The proposed mezzanine level with the communal "group" kitchen, lounge and meeting room: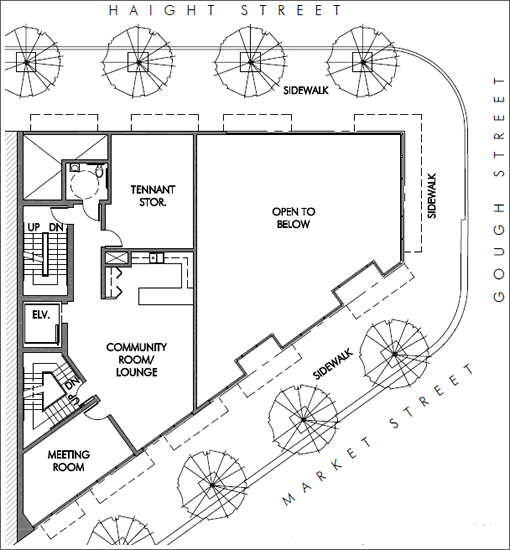 And the ground floor plan with parking for 25 bikes and no autos: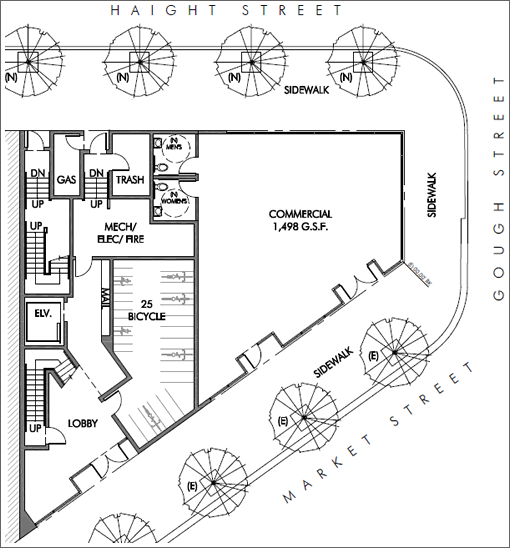 A shared 1,500 square foot roof deck would serve as the required open space for the building.