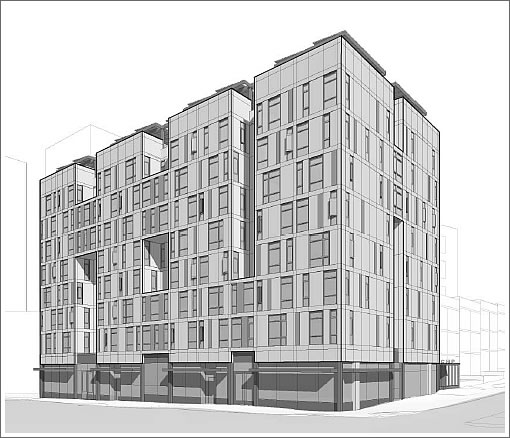 Jamie Whitaker scores the link to the design narrative and proposed schematics for Transbay Block 11A at the corner of Folsom and Essex in Rincon Hill.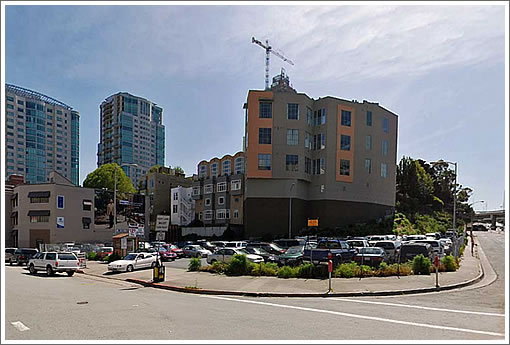 As proposed, the building would rise 8 stories over 85 feet and include 120 below market rate apartments for the formerly homeless, two market rate retail spaces, a suite for supportive services, and 15 secure spaces for bikes (no parking for cars).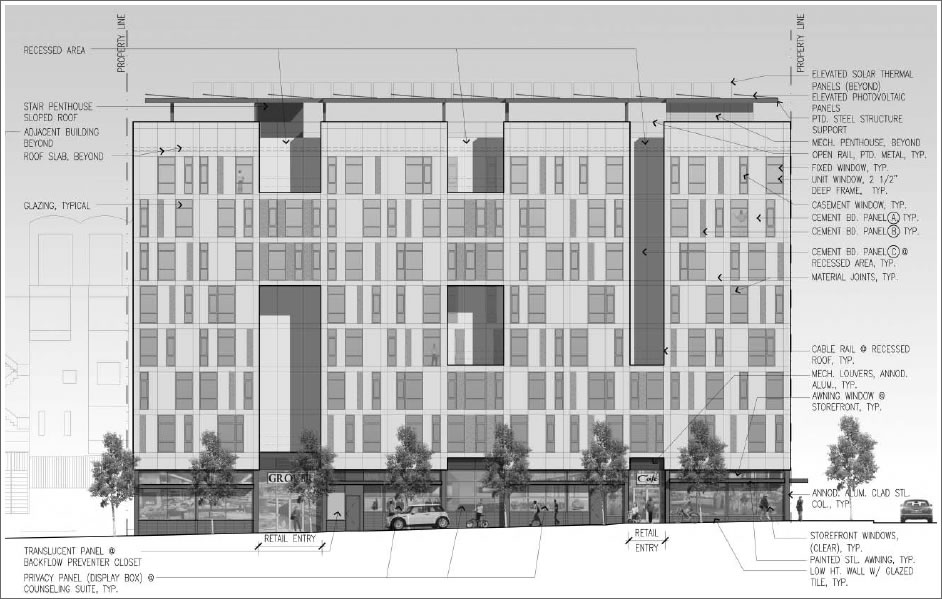 The project would also result in sidewalk improvements including "widening the Essex Street sidewalk to a depth of 18'-0," providing a row of street trees" and adding a bulb out 78'-0" wide by 17'-0" deep on the corner of Folsom and Essex.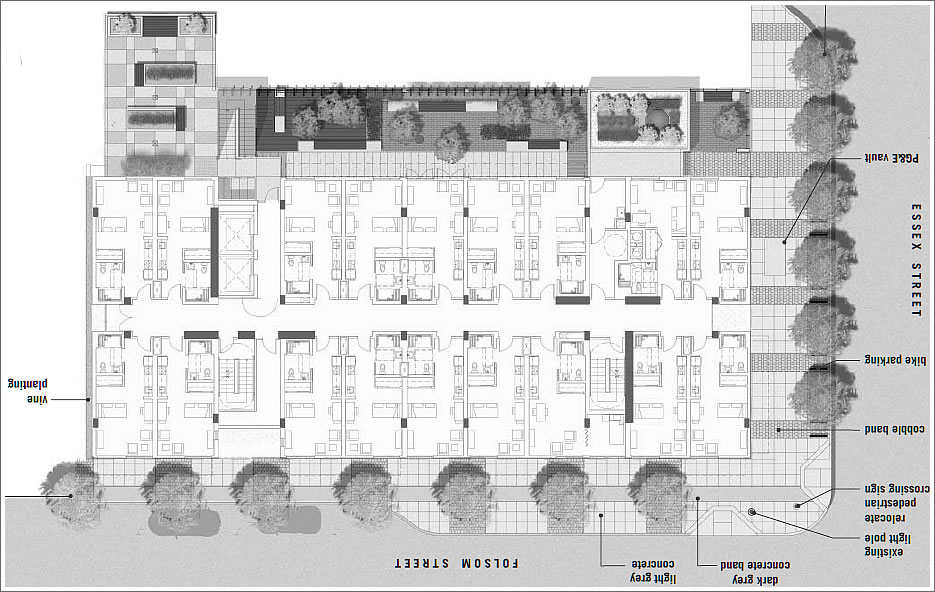 Solar panels will adorn the roof while vines will adorn the first floor of the eastern façade.
∙ Block 11a Supportive Housing Plans for Your Review [rinconhillneighbors.org]
∙ Transbay Block 11A (Folsom @ Essex) Design Overview [somapride.com]
∙ Transbay Block 11A (Folsom @ Essex) Proposed Schematic Design [somapride.com]