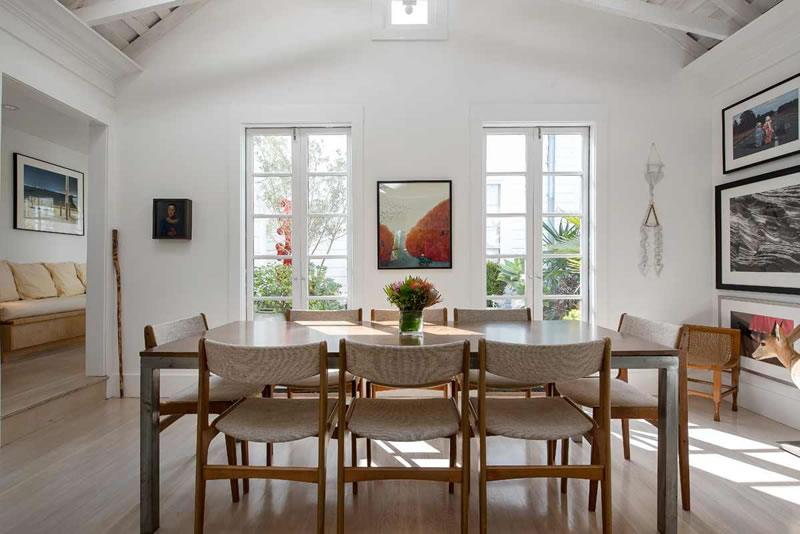 Rebuilt by architect Ian Murray in 2005, then sold for $565,000 in 2007, the setback cottage at 247 Ney Street features a double-height trussed ceiling in the dining room, with French doors opening to the garden, and a living room clad in reclaimed paneling.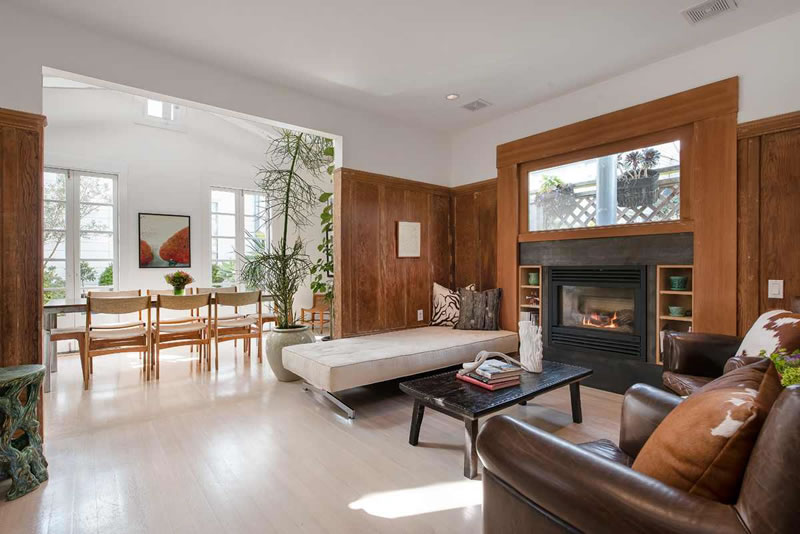 A steel staircase leads to the second bedroom, with exposed wood ceilings, skylights and another set of French doors which open to the roof.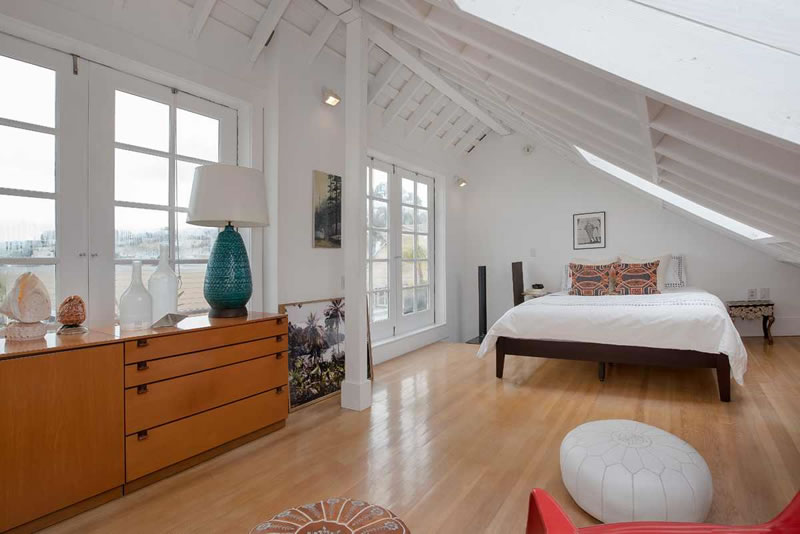 And the one bathroom below is airy and refined.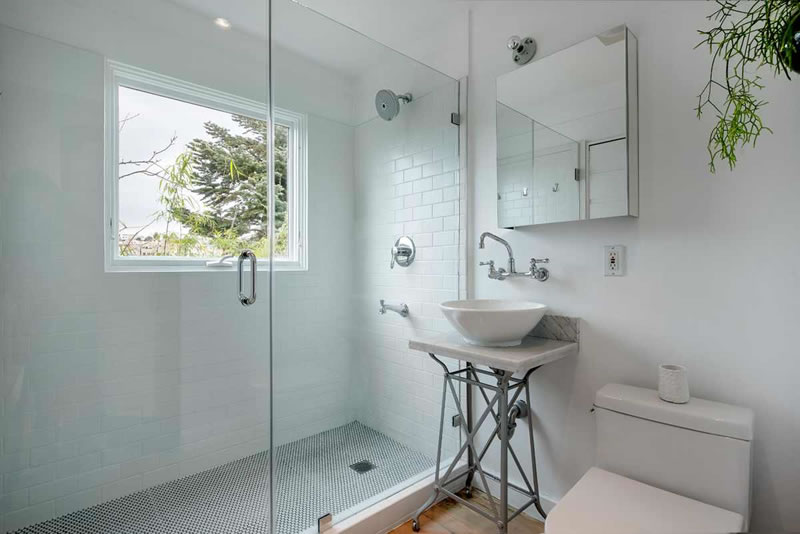 Measuring roughly 1,100-square-feet, with garage parking for one car on a 93-year, no-fee lease, the remodeled Excelsior District cottage at 247 Ney is now on the market and listed for $859,000.