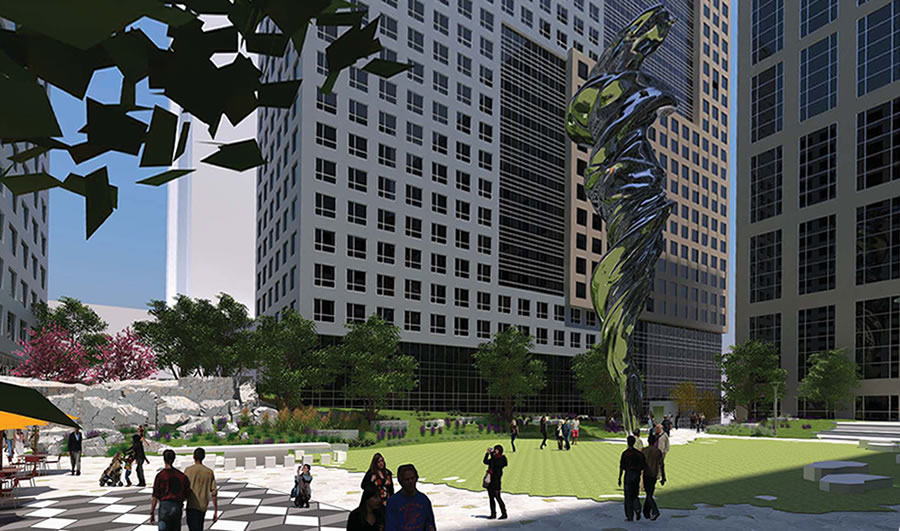 With construction of the third phase of the massive "Trinity Place" development underway, a four-phase development which will total over 1,900 apartments, 60,000 square feet of commercial space, and two acres of open space across its Mid-Market site, the development team is preparing to unveil the details of its proposed public art to adorn the site, "a thematically-unified landscape of interrelated artworks" dubbed "C'era Una Volta."
From the Planning Department with respect to the proposal:
The concept (titled "C'era Una Volta" – Once Upon a Time) was developed by artist Lawrence Argent, and draws inspiration from classical forms and themes reinterpreted through the use of contemporary technology.

The overall composition is comprised of glass and marble sculptures, a stone wall and assemblage of blocks evocative of a quarry, and several scattered marble blocks with partially carved sculptures that appear to emerge from the stone.

These pieces are arranged within a landscape of walkways in formalized paving patterns, transitioning to an informal, organic courtyard of irregularly-shaped pavers, planting beds, and a central circle of turf.
The most prominent of the individual pieces is a contemporary rendition of the Venus de Milo which has been digitally-manipulated into a twisting form and fabricated into a 90-foot tall steel sculpture.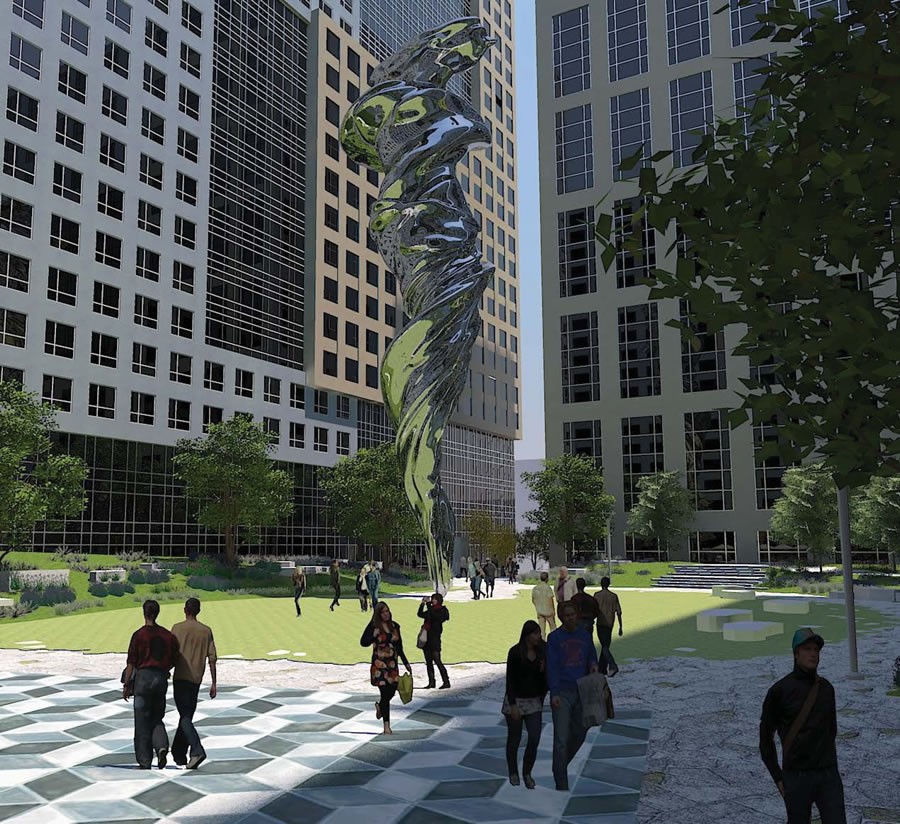 And from the artist himself:
"C'era Una Volta is an artwork comprised of many parts woven throughout the site, transforming it into a place of engaging mystery and unfolding meaning. Inspired by classical icons of beauty and the stone quarries from which these ancient sculptures were made, C'era Una Volta re-envisions and abstracts classical forms using contemporary digital technologies.

Historical fragments appear in transformed ways throughout the central garden and walkways. Paving artworks play with perspective, one of the prime interests of classical and Renaissance artists. Ultimately, this artwork is more than a series of objects. It is an entire, potentially magical, experience created through engagement with a unique place in the heart of San Francisco."
The nine major elements of the installation, including the modern Venus, the "quarry," a marble community table with 20 stools, and a 7,100-square-foot mosaic "carpet," would be located within Trinity Place's publicly-accessible interior court or the pathways leading to it.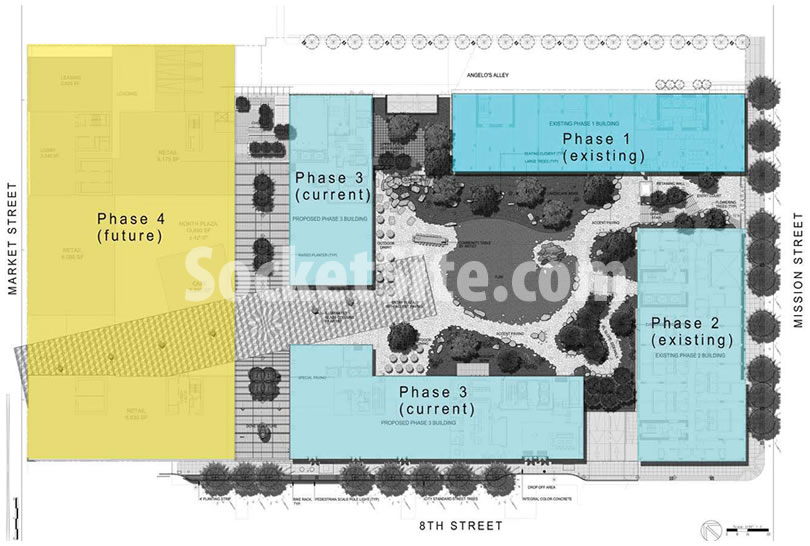 The carpet would lead from the court out to Market Street, and vice-versa.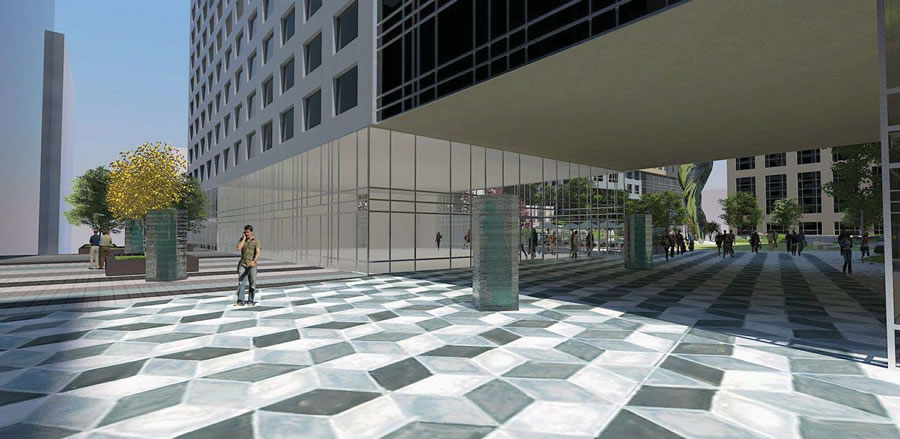 The detailed plans for C'era Una Volta are slated to be presented to San Francisco's Planning Commission for the first time next week.