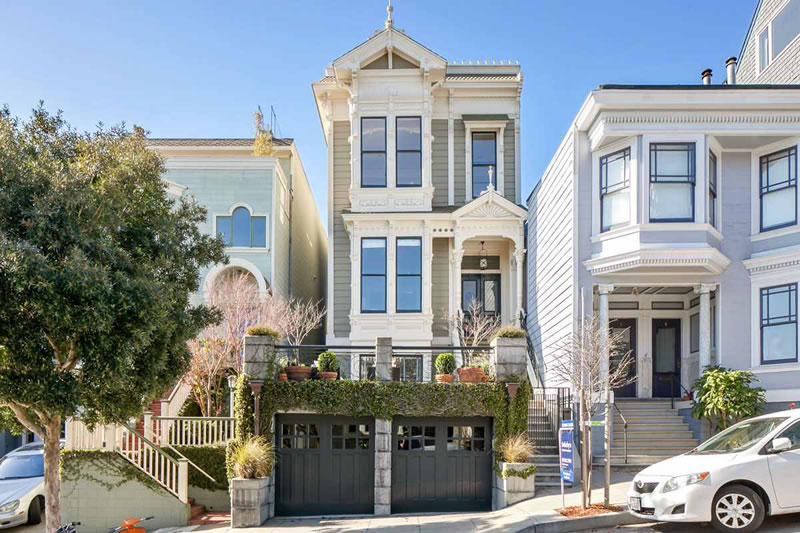 The facade has been rebuilt, the garage recently added, and the kitchen has been featured in Dwell.  And while the rest of the 1880s-era Italianate at 50 Buena Vista Terrace has been remodeled and "modernized" as well, it hasn't been stripped of its original character and class.
Even the lower-level expansion and new guest suite fit right in.
And with 2,820 square feet of living space across its three levels, the Buena Vista Heights home is now on the market and listed for $3,650,000.  Credit Ross Levy Art & Architecture and Schwartz Architecture for the redesign, and De Sousa Hughes for the interior.