With Kaiser Permanente having been dissuaded from building their Medical Office Building at 16th and Mississippi in Lower Potrero Hill, or "LoPo" if you will, new plans for a 260-unit residential building to rise up to six stories on the northern half of the Corovan Storage Facility site have been drawn.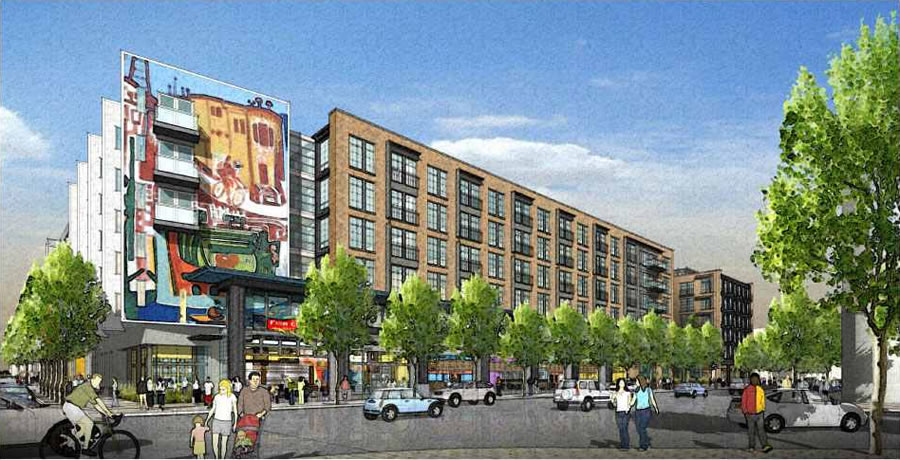 As designed by BAR Architects, the 901 16th Street building would rise to a height of 68 feet, not including the screening for the roof-top equipment nor elevator shaft which would reach a height of 82 feet, with over 20,000 square feet of retail space on the ground floor and an underground garage for 263 cars and 264 bikes.
In addition, the plans for the proposed 1200 17th Street development on the southern half of the LoPo block have been redesigned by Christiani Johnson Architects as a four-story sister development, with 135 units over 4,700 square feet of retail and an underground garage for 125 cars and 191 bikes.
A private landscaped mews would run between the two buildings, while a public promenade and plaza would run mid-block between 16th and 17th Streets, aligned with the future Daggett Park across 16th.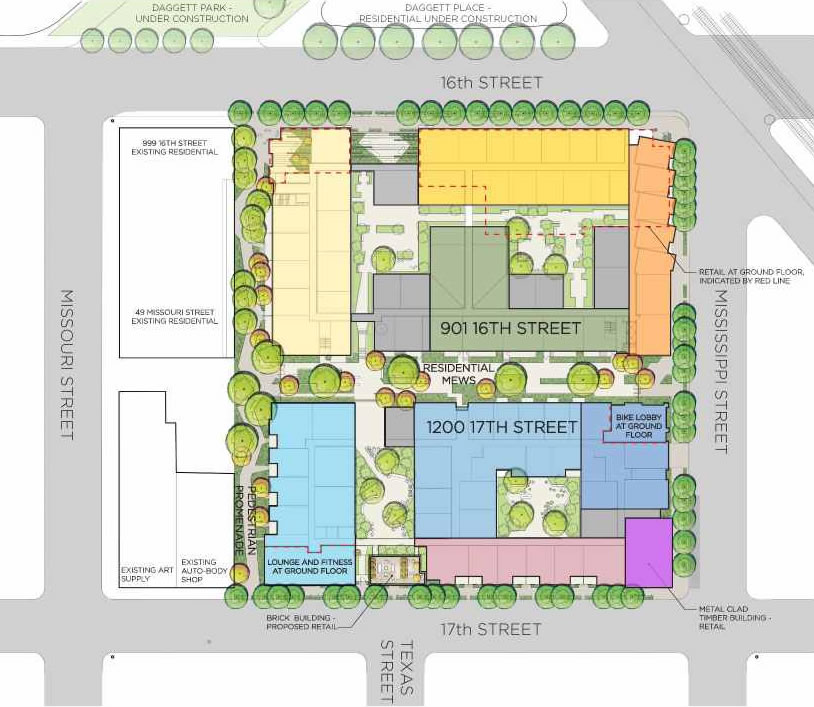 The proposed development by the Prado Group and Walden Development would total 395 residential units, with 25,000-square-feet of retail and parking for 455 bikes and 388 cars (including 47 spaces for the commercial tenants and 5 spaces for a car sharing program).
And with the Environmental Impact Report for the project about to get underway, "Save the Hill" is organizing to oppose the development as proposed.