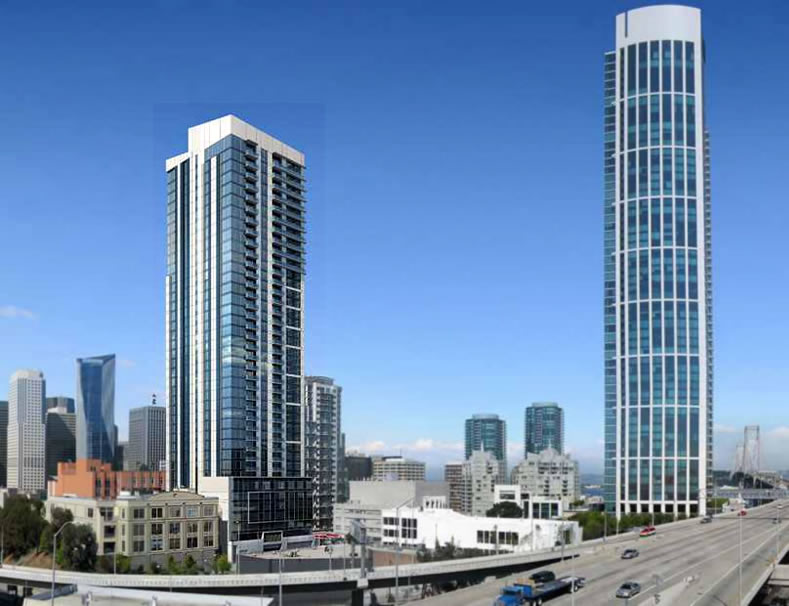 The 400-foot tower rising at 45 Lansing has been dubbed "Jasper."
Originally intended to be developed as a 227-unit uberluxury condo building by Turnberry Associates, the project was redesigned by Crescent Heights, the developers of NEMA, to consist of 320 rental units, including nearly one hundred studios (up from 3 as originally designed).
The leasing office for Jasper is slated to open this spring.
And as plugged-in people know, plans to raze the adjacent Union 76 Station on the northwest corner of First and Harrison are in the works, with designs for an 185-unit building to rise.