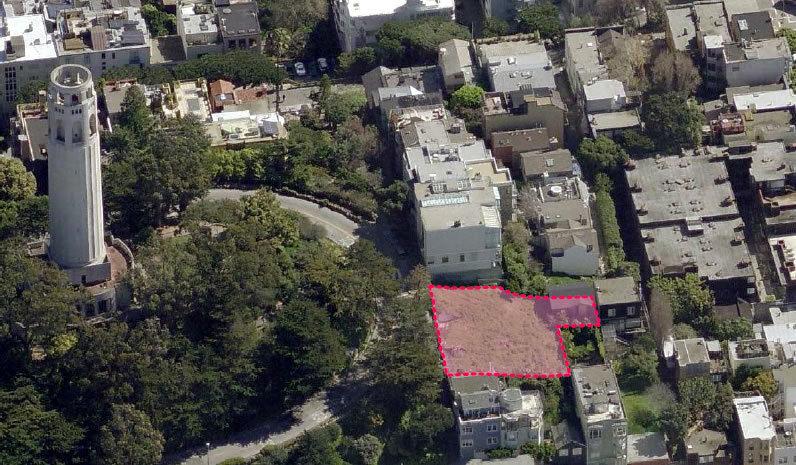 Tech moguls and foreign oligarchs take note: San Francisco's Supervisors have upheld the necessary approvals for three modern townhomes to rise on upon the mostly vacant lot at 115 Telegraph Hill Boulevard, denying the Telegraph Hill Dwellers' bids to block the development.
The Dwellers' appeals – one based on the Planning Commission's approval for the project and another based on the development's potential environmental impact – were rejected by the Board of Supervisors in two 7-3 votes with Supervisors Avalos, Kim, and Mar dissenting.
The Telegraph Hill parcel has been on the market since 2006.  And while now approved for development, permits for the project have yet to be issued.  We'll keep you posted and plugged-in.