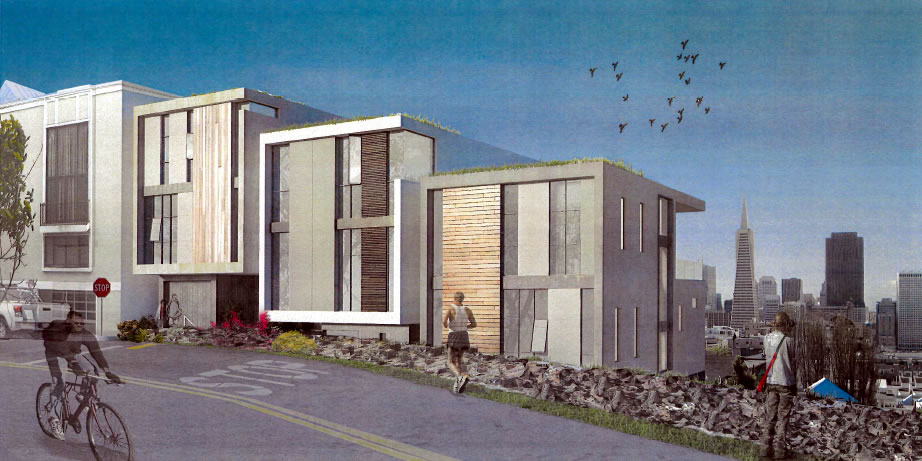 The Telegraph Hill Dwellers' fight to block the approved development of three modern townhomes to rise on Telegraph Hill Boulevard, a development at least one neighbor derisively characterized as housing for "high tech mogul(s) or a second home for a foreign oligarch," isn't over.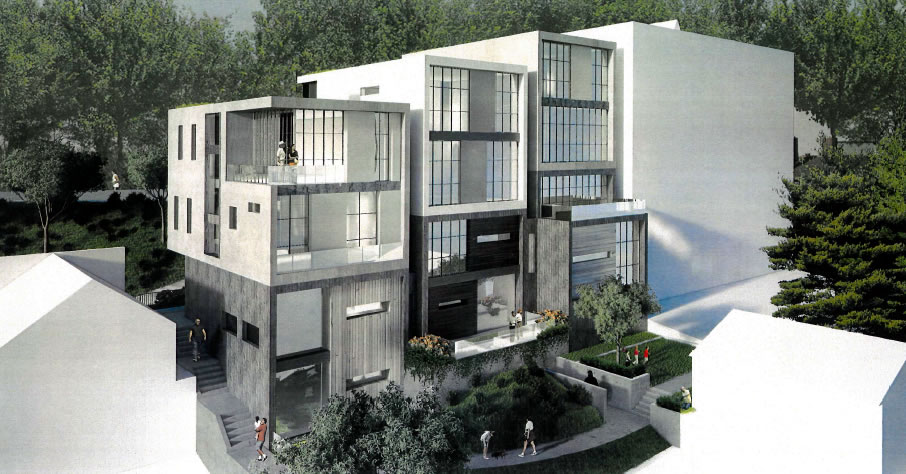 While the first of two appeals challenging the 115 Telegraph Hill Boulevard project was slated to be settled by San Francisco's Board of Supervisors this week, the public hearing has been continued for another two weeks which could allow for the two appeals – one based on the Planning Commission's approval for the project and another based on the development's potential environmental impact – to be heard together.
From the developer's attorneys:
"In the face of direct evidence to the contrary, Appellants doggedly insist that the Project's size, setting (and economic status of future residents) are somehow incompatible with City policies and the Planning Code. For good measure, they also include a smattering of wholly unsupported and inaccurate allegations of potential Project impacts to pedestrian safety, traffic, public transit, and views, alluding to near catastrophic effects on City tourism. Given the doomsday conditions advanced by Appellants, one wonders what form of development they would find appropriate for the site."
No word on whether or not the Dwellers have drafted any plans of their own.