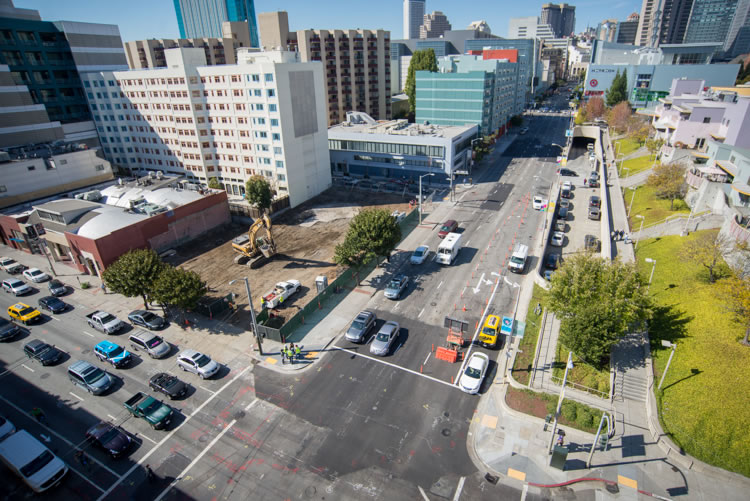 The former gas station at Folsom and Fourth is long-gone and construction is well underway for the Yerba Buena/Moscone Station of San Francisco's future Central Subway.  But that's not all that could rise on the centrally located site, a site which is currently zoned for development up to 130-feet in height and could be increased to 180-feet in height as part of the City's proposed Central SoMa plan.
While it's likely too late to incorporate the planned above-ground portion of the subway station into a larger development across the entire site, the development of a tower on the southern half of the parcel – the air rights for which are owned by the SFMTA – have been identified as one of the publicly-owned sites to be prioritized for possible development as part of the City's Public Sites Portfolio project.
And following a bit of additional analysis, bids for developing a tower on the Folsom and Fourth Street site could be issued next summer and a development partner selected by the end of next year (2015).