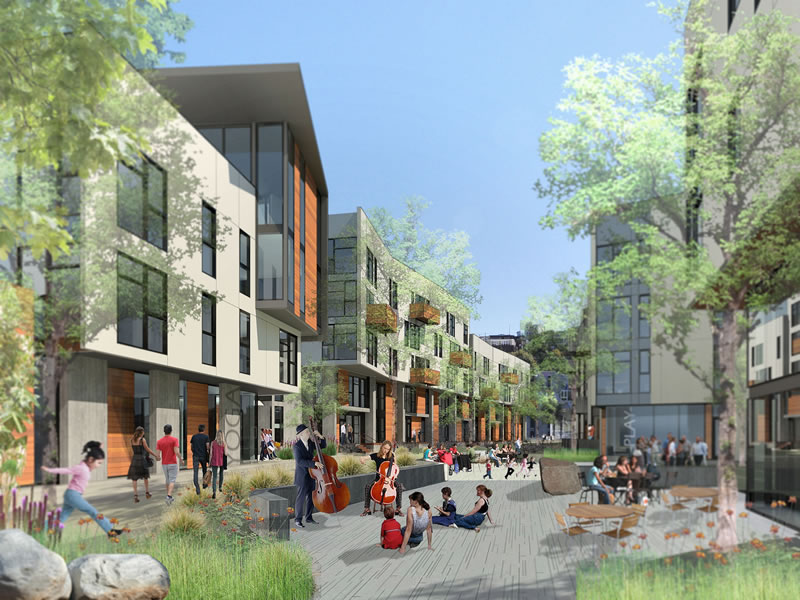 The plans for Related California's proposed Potrero Hill development to rise up to four-stories at 1601 Mariposa Street – stretching from Mariposa and Carolina to 18th and Arkansas – have been refined and now totals 316 apartments, 9,000 square-feet of retail/commercial space, and nearly 40,000 square-feet of open space with a public greenway between Mariposa and 18th, "designed to encourage child's play and community engagement such as farmers markets."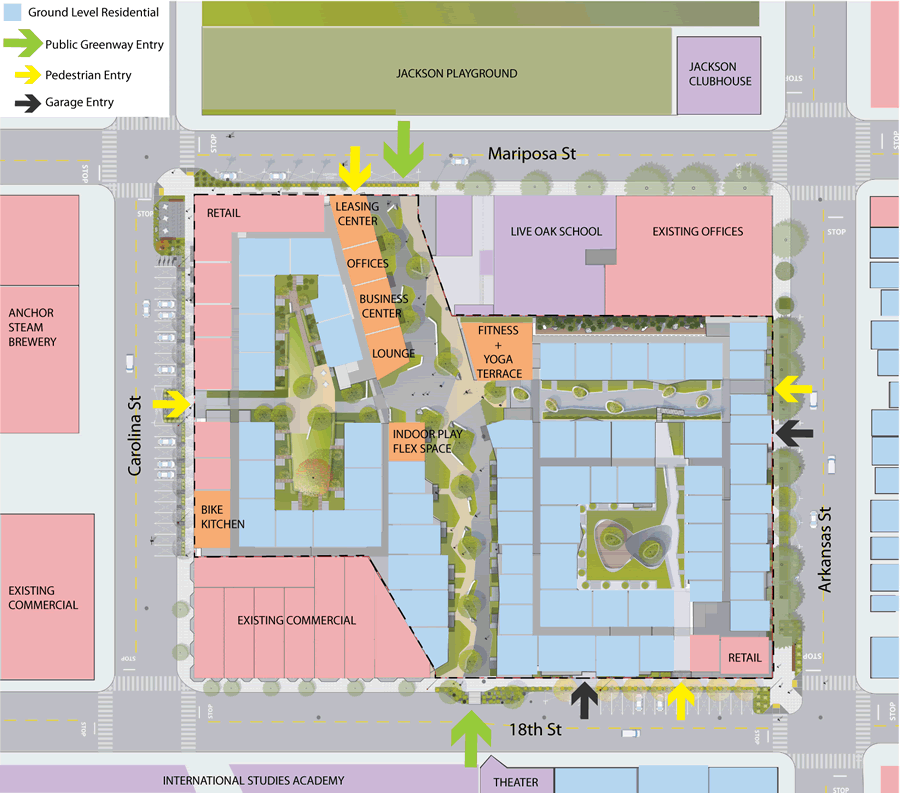 Designed by David Baker Architects, a two-level underground garage with entrances on Arkansas and 18th Streets would provide parking for up to 275 cars and over 450 bikes.
And in response to opposition from the neighboring Live Oak School, two floors at the corner building near the school's playground have been removed and the setback between the development and the school has been doubled.
San Francisco's Planning Commission will hold a hearing to review the project's Environmental Impact Report on January 22.  And with over a hundred letters, emails and comment cards having previously been submitted to Planning about the project, the hearing ought to be a rather lively affair.