It hasn't yet been officially released nor distributed, but the conceptual design for the Golden State Warriors proposed arena to rise in Mission Bay has been revised, perhaps in part to flush the snarky commentary the earlier plan evoked.
The most noticeable change to the design, as newly outlined above, is along the northeast corner of the site where a bulky event hall and deck had extended from the arena, an unfortunate design element which advanced the cause of those who compared the arena to a toilet when the original design was viewed from the side or above: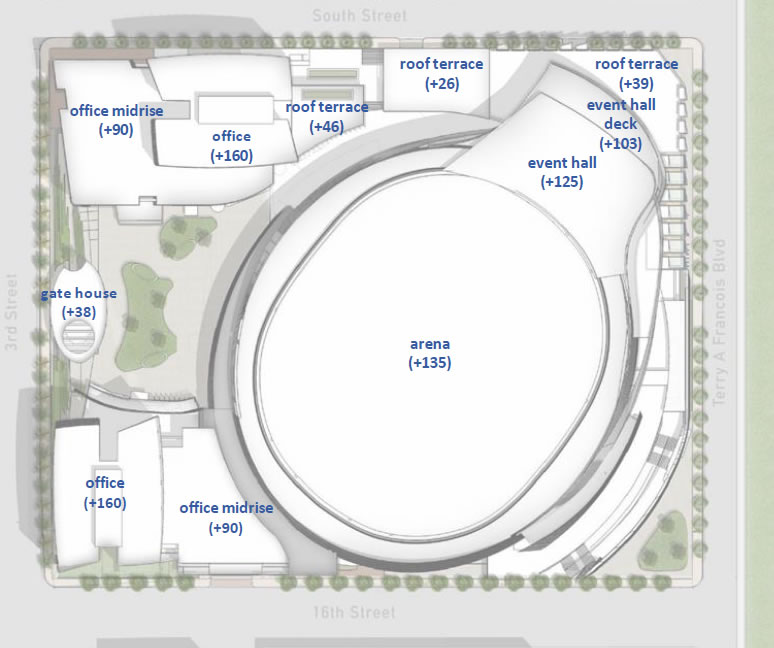 Under the revised design, the event hall is gone, replaced by a more elegant and asymmetrical Bayfront Terrace which would overlook the adjacent Bayfront Park and the Bay Bridge beyond.
As always, we'll keep you posted and plugged-in as Snohetta's design and the Warrior's plans evolve.