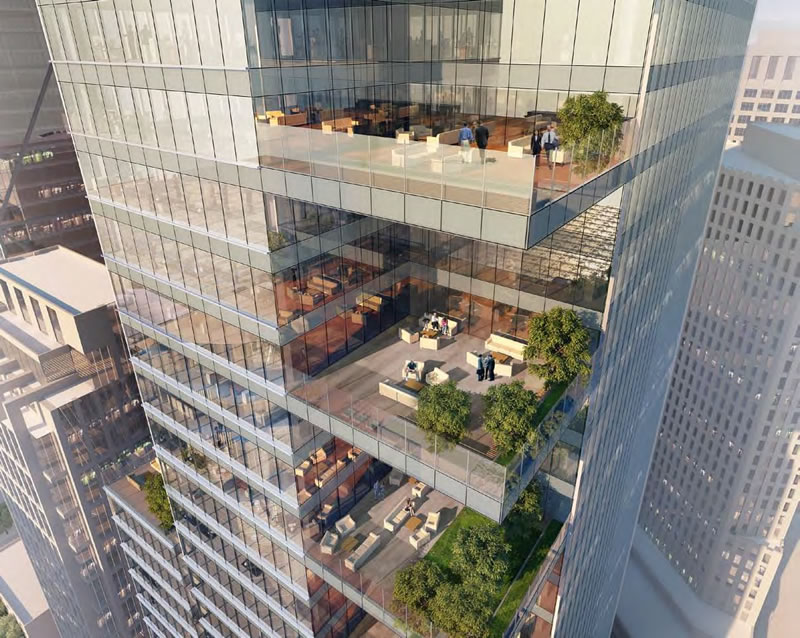 As we first revealed last week, the designs for the proposed 550-foot office tower to rise on the northeast corner of Howard and Beale, also known as Transbay Block 5, have been revised and now include a series of large terraces on both the northwest and southeast corners of the building.
And we now have a couple more renderings to share, proving additional context with respect to the size of the aforementioned terraces and the tower relative to 181 Fremont and the Salesforce Tower rising.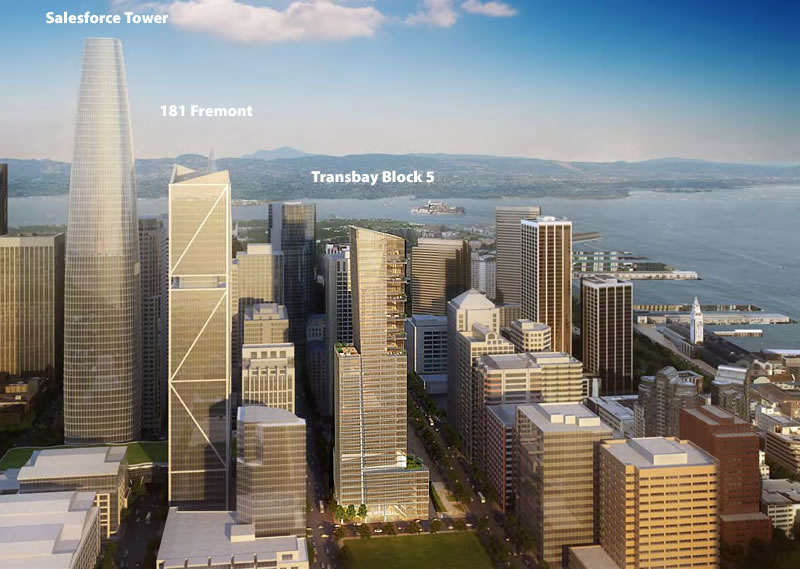 The proposed Transbay Block 5 tower designs will continue to be refined through the middle of next year and construction is currently anticipated to commence in February 2016, with occupancy and patio furniture slated for late 2018.