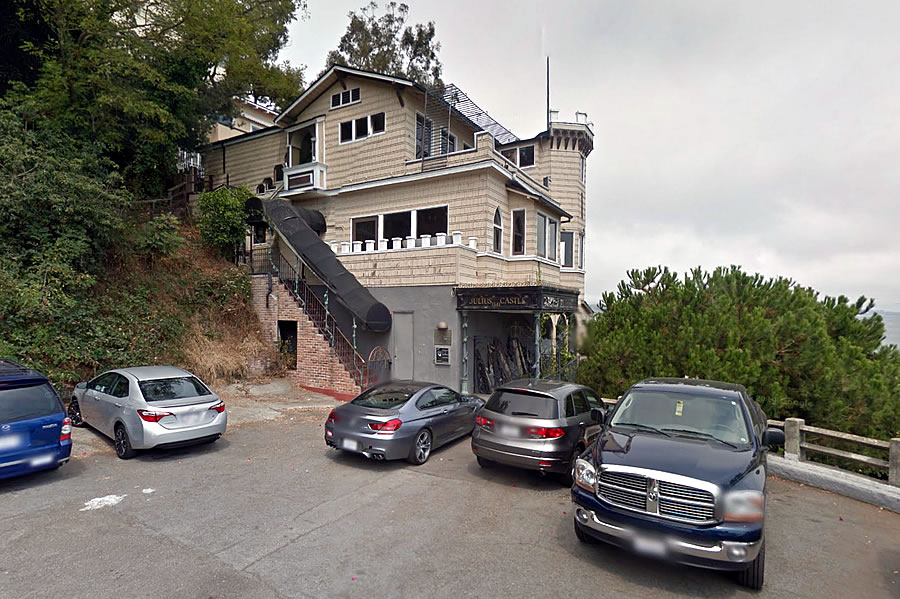 Arguing that the operation of Julius' Castle hasn't been abandoned but rather "discontinued for a substantial period of time," a little over seven years to be more exact, the new owner of the landmark Telegraph Hill building has appealed the City's determination that it can no longer operate as a restaurant and will need to return to residential use.
Julius' Castle served its first meal out of the former residence in 1922 and had been operating as a legal "nonconforming use" up until 2007, at which point the restaurant was shuttered amid allegations of landlord fraud and un-permitted renovations.
Purchased by way of a bankruptcy sale in 2012, a number of the aforementioned permit issues remain "despite diligent efforts by the current owner to restore the building and return the restaurant to operation" and the restaurant has never re-opened.  And unfortunately for the new owner, San Francisco's Planning Code states that a nonconforming use will no longer be allowed if it's been abandoned for a period of three years.
According to the appeal, it would be "unfair to the current owner and adverse to the best interests of the residents of San Francisco to conclude that Julius' Castle was no longer authorized to operate as a restaurant."  San Francisco's Board of Appeals is slated to issue their decision this week, and it's not looking good for the Castle.