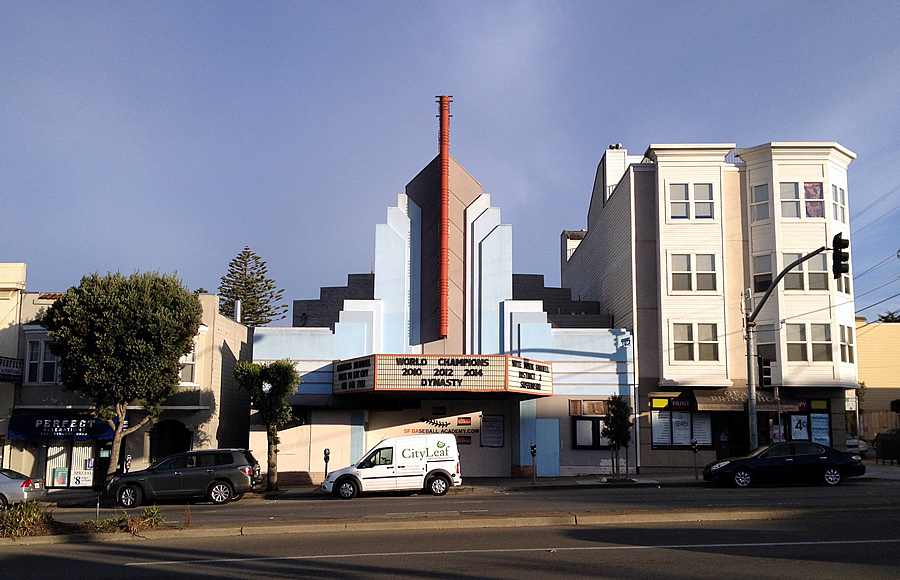 Built in honor of the then-new Golden Gate Bridge in 1939 but having been dark since the end of 2012, the plans to convert the single-screen Bridge Theater into the San Francisco Baseball Academy, with three indoor batting cages and swing stations, could be approved by San Francisco's Planning Commission this week.
As proposed, the exterior façade of the Art Deco theater, including the marquee, the blade sign, and the neon lighting, would be restored while the theater's seating and stage would be removed and the floor leveled in order to make way for the academy's cages.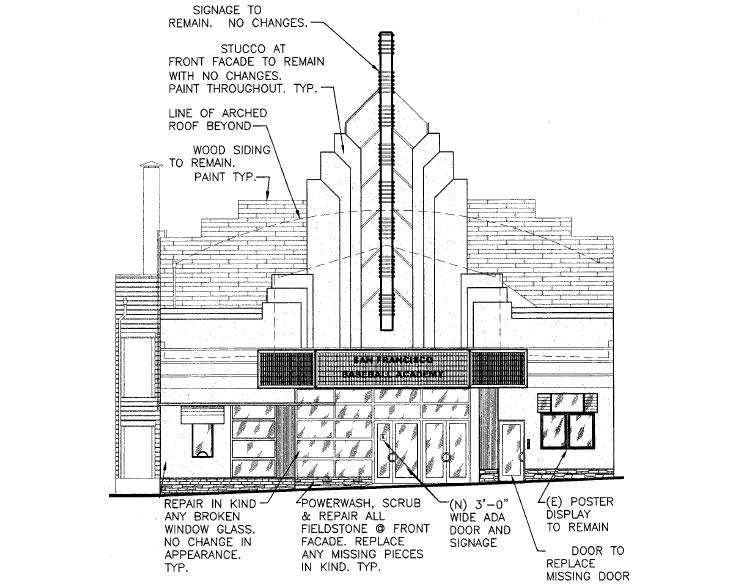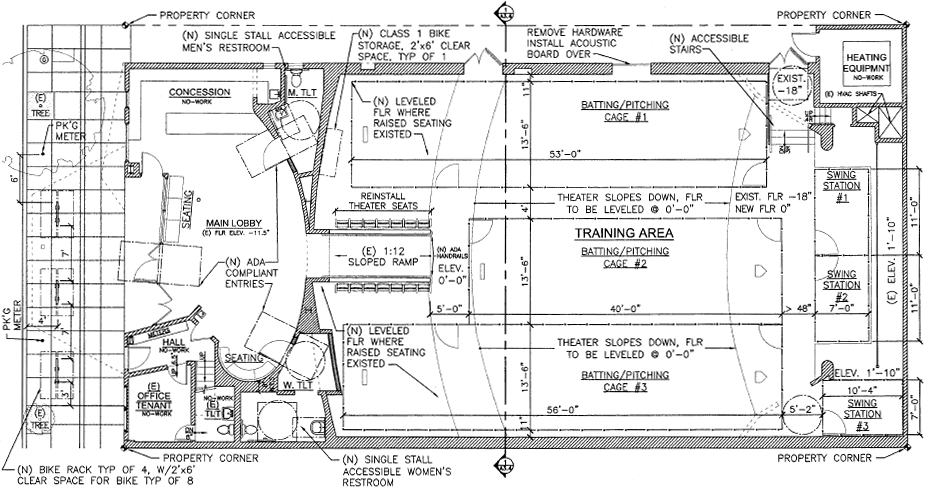 The theater's screen would remain in place and the alterations to the floor, stage, seating and walls would be reversible.  A small café would operate from the existing concession station in the lobby.
San Francisco's Planning Department is recommending that the plans for the Inner Richmond/Lone Mountain theater be approved and has received 25 letter in support of the project.  The theater was purchased for $1,975,000 earlier this year.