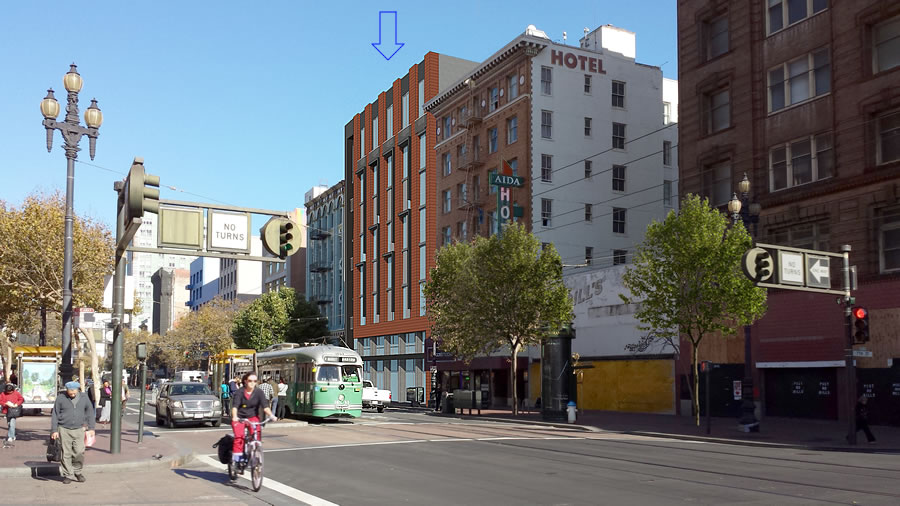 The designs for the proposed eight-story building to rise on the site of the infamous Market Street Cinema have been refined and the $27 million development is moving forward, catering to the "creative, bike-centric workers filling office buildings in the neighborhood."
As designed by Levy Design Partners for the Encore Housing Opportunity Fund, the development will yield 90 residential units (28 studios, 51 one-bedrooms and 11 two-bedrooms) ranging in size from 400 to 1,000 square feet, 7,500 square feet of ground-floor commercial space, and a basement garage for 24 cars.
As we first reported earlier this year, the Mid-Market development's commercial space will front both Market and Stevenson Streets (more renderings coming soon).  And a public art display on the Market Street façade and green living walls are in the works as well.