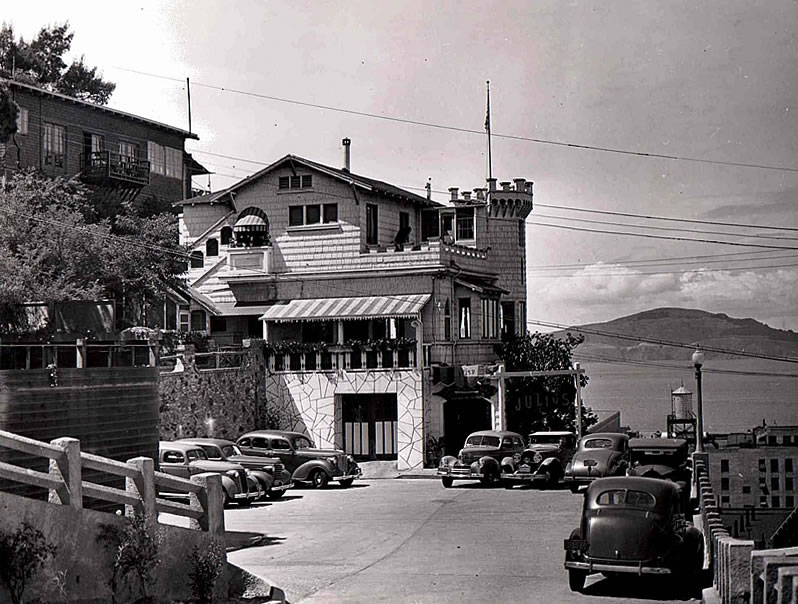 Having operated as a restaurant since 1922, but shuttered in 2007 amid allegations of landlord fraud and un-permitted renovations, San Francisco's landmark Julius' Castle at 302 Greenwich Street hit the market in 2010 listed for $4,950,000.
Having failed to find a buyer and saddled with debt, the owner filed for bankruptcy in 2011.  And in early 2012, the property was liquidated to a buyer with plans to re-open the landmark restaurant.
The building is legally a residence, however, and situated within an area which no longer allows for restaurants.  And while the former restaurant use was grandfathered as a legal "nonconforming use," San Francisco's Planning Code states, "whenever a nonconforming use has been…discontinued to a period of three years…such use shall not be reestablished and the use of the property thereafter shall be in conformity with the limitations of the Planning Code."
And having not served a meal since 2007, San Francisco's Zoning Administration has just determined that the building's nonconforming restaurant use has, in fact, expired.
That being said, while a nonconforming use will no longer be allowed, there is an exception to the Planning Code for commercial uses within landmark buildings when such uses are deemed essential to the feasibility of retaining and preserving the landmark, but a special Conditional Use Authorization would need to be sought and approved, an authorization which could be fought by the neighborhood.
In other words, it could be curtains for Julius' Castle, quite literally.