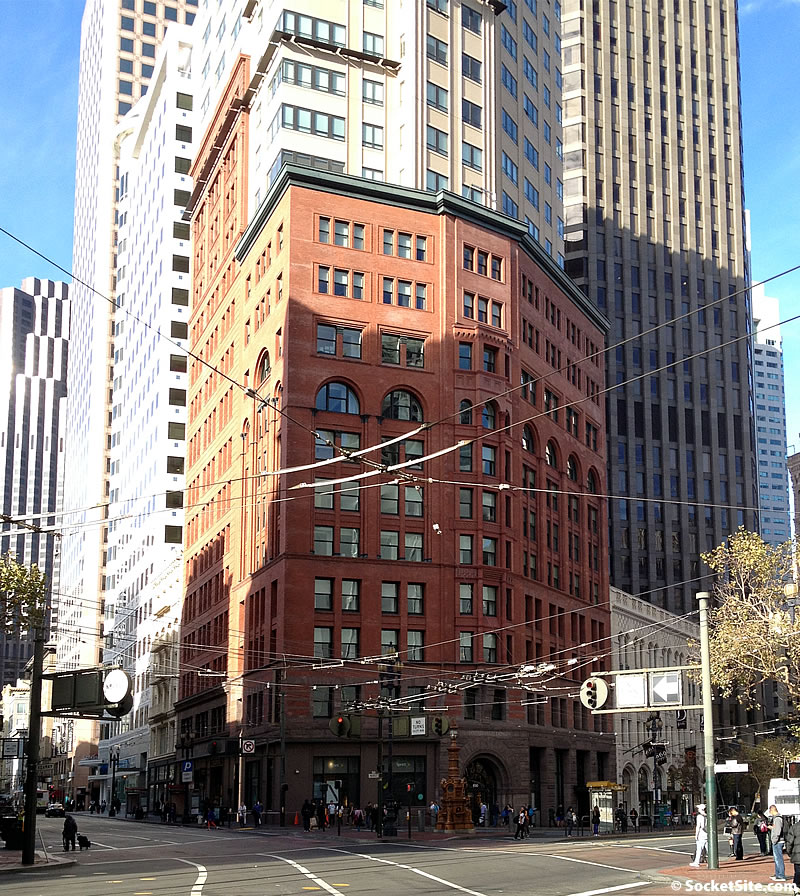 When the Ritz-Carlton Club and Residences project was originally approved for development, adding eight stories to the old Chronicle Building at 690 Market Street and converting it to residential use, roughly half of the project's 106 units were to be condos and the other half "hotel rooms," structured as time-share units which could be sold and managed by the club.
If approved by the Planning Commission next month, the owners of the Club will now convert 24 of their 49 time-share units into condos, increasing the number of full-fledged condos in the building from 57 to 81.
Designed by Burnham & Root and built for the San Francisco Chronicle in 1889, the original Chronicle Building was San Francisco's first "skyscraper" and the tallest building on the west coast at the time.
Also known as the de Young Building, 690 Market was rebuilt under the direction of Willis Polk following the 1906 Earthquake and Fire.  And in 1924, the Chronicle moved to the new Chronicle Building at Fifth and Mission.
In the early 1960's, the stone façade at 690 Market was covered with a white enamel siding to give it a more "contemporary" look.  The façade was restored during its conversion into the Ritz-Carlton.