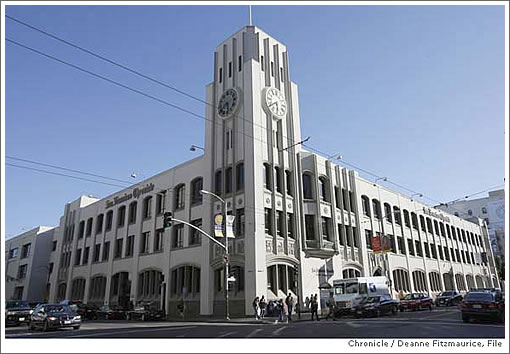 From the San Francisco Chronicle itself:
The Hearst Corp. today announced an effort to reverse the deepening operating losses of its San Francisco Chronicle by seeking near-term cost savings that would include "significant" cuts to both union and non-union staff.

In a posted statement, Hearst said if the savings cannot be accomplished "quickly" the company will seek a buyer, and if none comes forward, it will close the Chronicle. The Chronicle lost more than $50 million in 2008 and is on a pace to lose more than that this year, Hearst said.
And yes, we almost quoted Bloomberg instead. Now about those 3.9 acres of Mid-Market/SoMa land (not to mention readers' designs)…