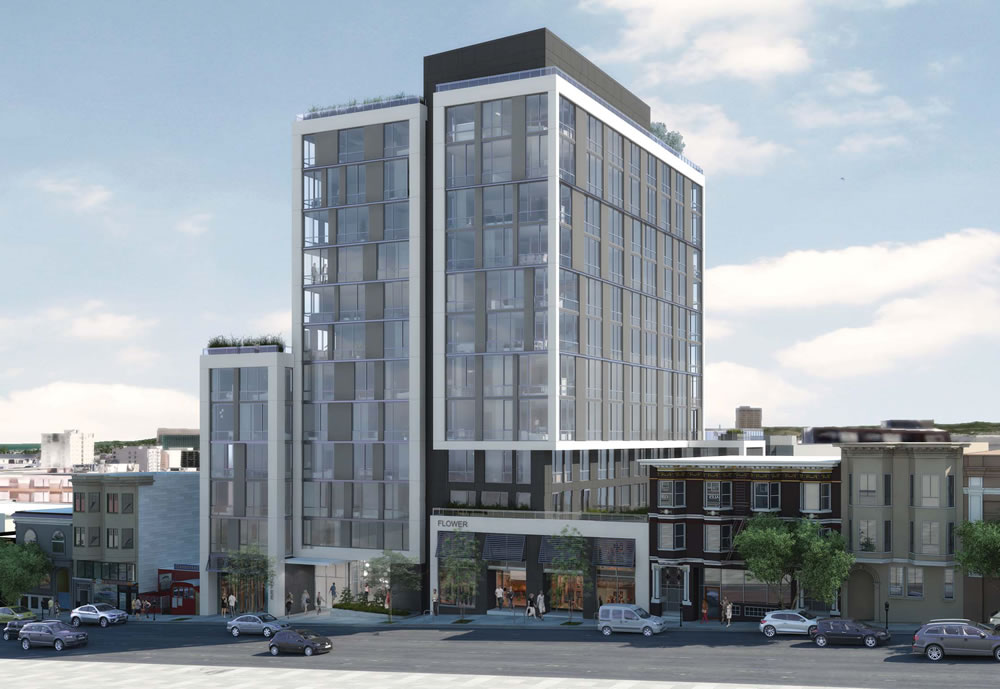 While the proposed Polk Gulch development to rise twelve stories on Pine Street isn't facing any significant opposition from its neighbors, San Francisco's Historic Preservation Commission (HPC) is encouraging the Planning Commission to require an alternative design.
As we first reported about Arquitectonica's design for the 1545 Pine Street project earlier this year, the plan is to raze the existing garage on the site, a building that's been deemed to be associated with "the temporary commercial reconstruction in the aftermath of the 1906 Earthquake and Fire" and San Francisco's historic Auto Row.
And as such, the Historic Preservation Commission would like the existing façade of the 1545 Pine Street building to be preserved and incorporated into the new development, "to maintain the historic character of the block."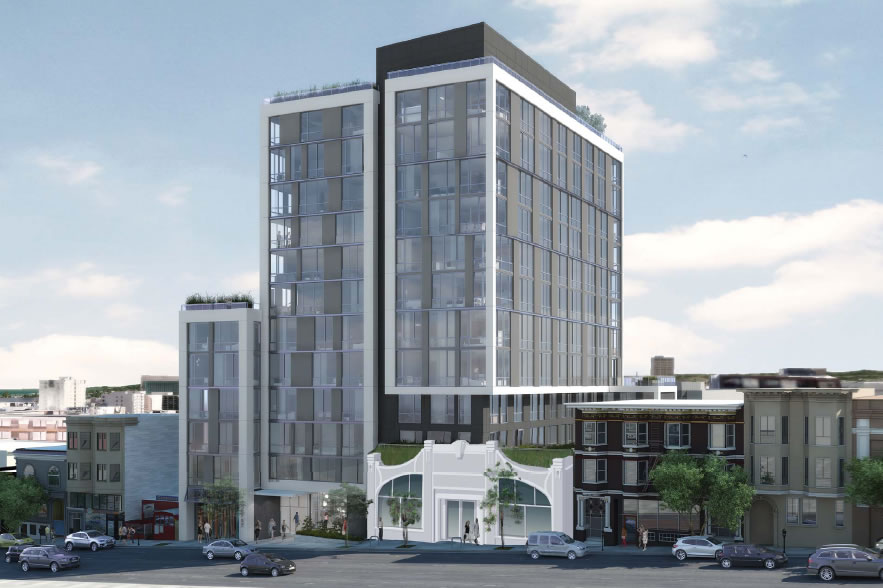 The developer's response:
While Trumark Urban appreciates the opinion of the HPC, it does not agree with its recommendation. It does not agree that preservation of the 1545 Pine Street façade will maintain the historic character of the block as no such historic character currently exists.

It also does not agree that preservation of the façade will improve the streetscape as retaining the façade would only create a false sense of preservation while precluding development of a ground floor streetscape design that integrates and enhances the pedestrian experience.

It also not does agree that preserving the façade will create a visible reminder of the property's evolution as the building itself was never intended to be permanent, and the façade to be preserved is both unremarkable and insignificant conveying little of the historic context of the previous building.
The Planning Commission is slated to decide the project's fate and the future character of the block this afternoon.