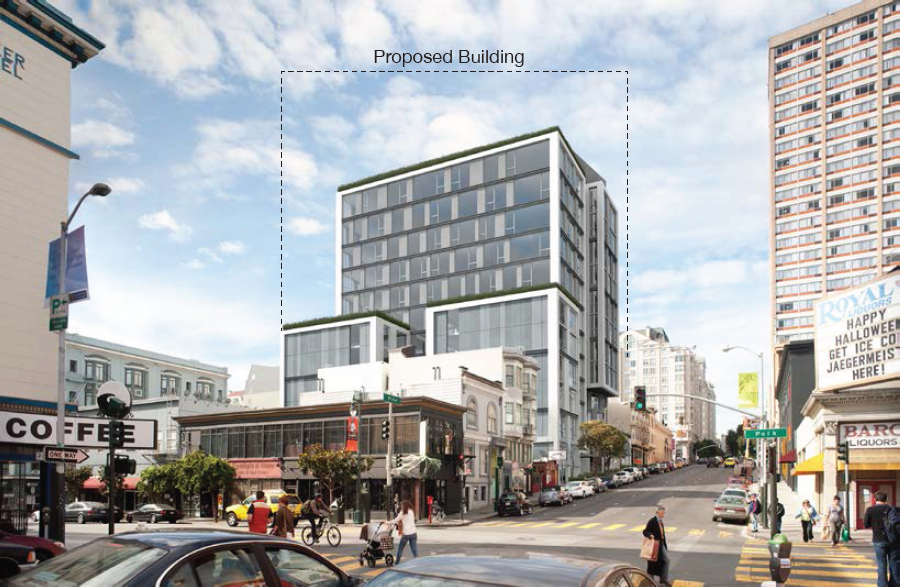 Across Van Ness Avenue from two 13-story towers slated to rise, Trumark Companies is planning to raze five little buildings between 1527 and 1545 Pine Street and construct a 12-story building designed by Arquitectonica in their place.
The proposed Polk Gulch development would yield up to 107 residential units with 2,844 square feet of ground-floor retail and art gallery space along Pine and Austin streets.  Parking for 82 cars and 106 bikes would be in a two-level basement below.
A public hearing to review the draft Environmental Impact Report (EIR) for the development will be held on June 19.  Expect a spirited discussion with respect to the treatment of 1545 Pine Street, the building below that's "[associated] with the temporary commercial reconstruction in the aftermath of the 1906 Earthquake and Fire" and which would be demolished to make way for the project as proposed.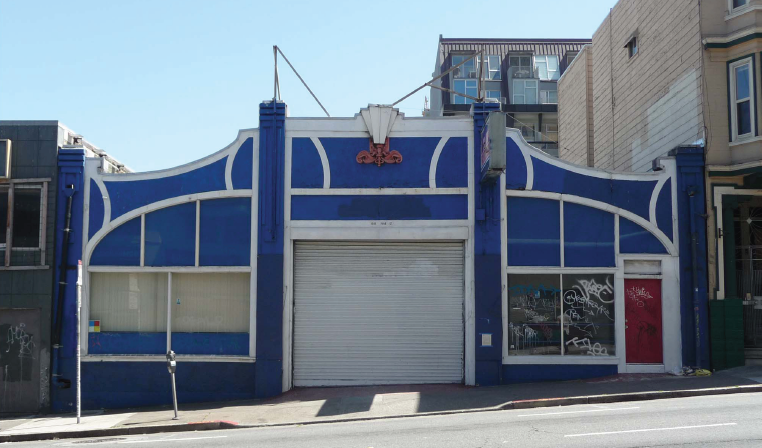 With respect to the Environmental Review, keep in mind that State Senate Bill 743 became effective on January 1, 2014, eliminating the analysis of aesthetics and parking impacts for certain urban infill projects under the California Environmental Quality Act (CEQA).  As such, the EIR for the 1527-1545 Pine Street development "does not contain a separate discussion of the topic of Aesthetics [or parking], which can no longer be considered in determining the Summary significance of the proposed project's physical environmental effects under CEQA."
Aesthetics (and parking) remain fair game, however, when it comes time for our Planning Commission's approval.