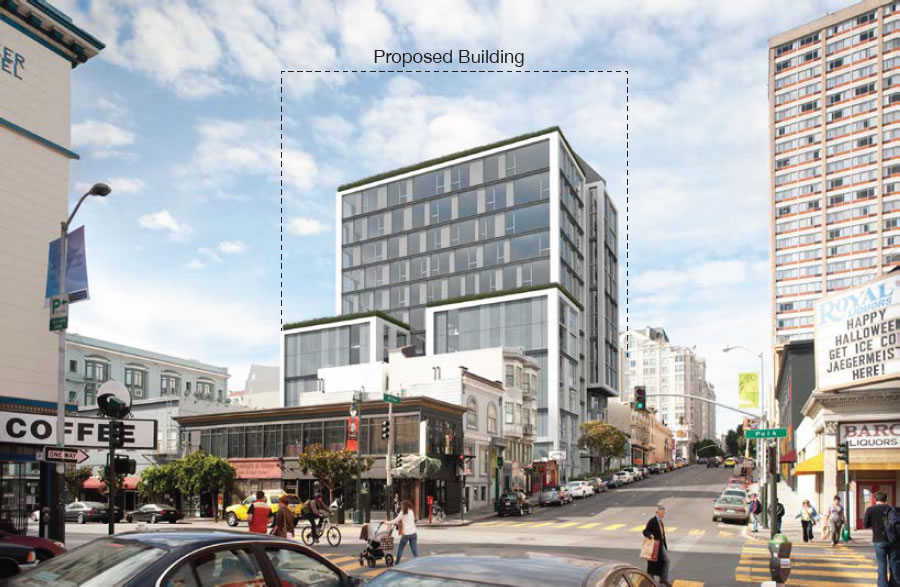 The proposed Polk Gulch development which would rise to a height of 130 feet on the south side of Pine Street between Polk and Van Ness Avenue – adjacent to, but not upon, the Grubstake site – is slated to be approved by San Francisco's Planning Commission in a couple of weeks.
As designed by Arquitectonica for Trumark Urban, the twelve-story building would include 103 condos over 2,700 square feet of ground-floor retail and art gallery space along Pine and Austin Streets, with parking for 84 cars and 106 bikes in a two-level basement below.
And as proposed, all five of the existing buildings on the site from 1527 to 1545 Pine Street will be razed to make room for the development, including 1545 Pine which is "[associated] with the temporary commercial reconstruction in the aftermath of the 1906 Earthquake and Fire" and had the potential to be a thorn in the developer's side.