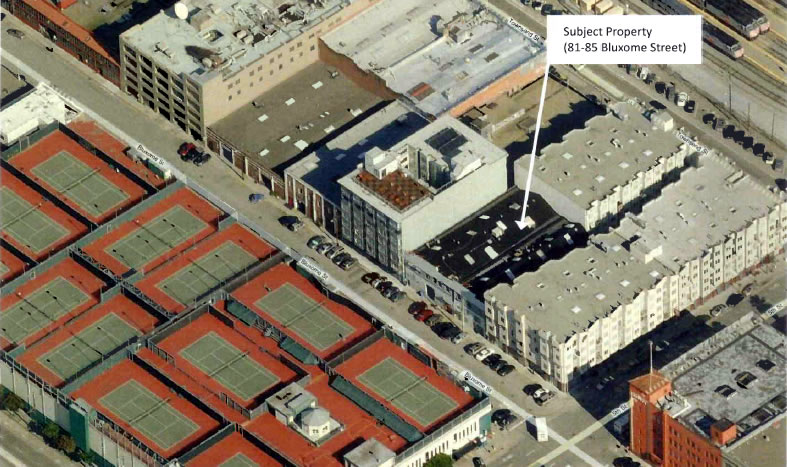 The financing to raze one of the last original porn studios left in SoMa and construct a five-story office building on its Bluxome Street site has been secured and the official groundbreaking for the 55,000 square foot development has been scheduled for next month.
Directly across the street from the massive San Francisco Tennis Club which likely isn't long for this world, the 81-85 Bluxome Street project will yield 55,000 square feet of office space between Fourth and Fifth Streets, with open floor plates to allow for the build-out of "creative office space," a roof-top patio for tenants, and secured interior bicycle parking, showers and changing rooms (but no off-street parking for autos).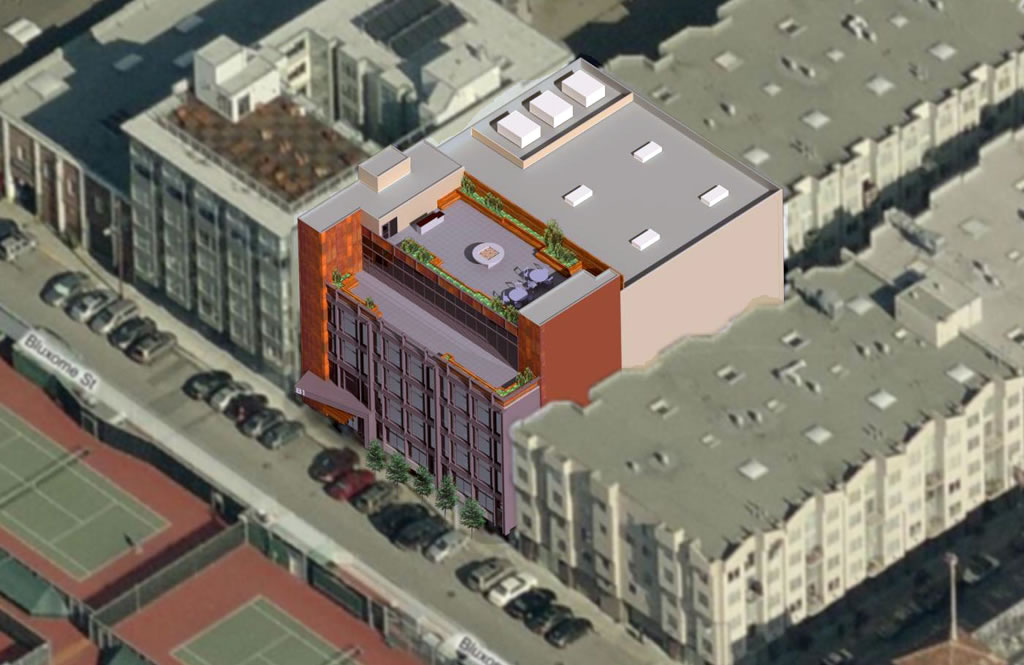 Designed by RIM Architects, the development will also include a number of sidewalk improvements, such as bike racks and a number of new street trees.  And the building's façade will incorporate "a prominent piece of artwork above the entry – a permanently installed ceiling/canopy feature."
The 81 Bluxome Street building should be ready for occupancy by the end of 2015.