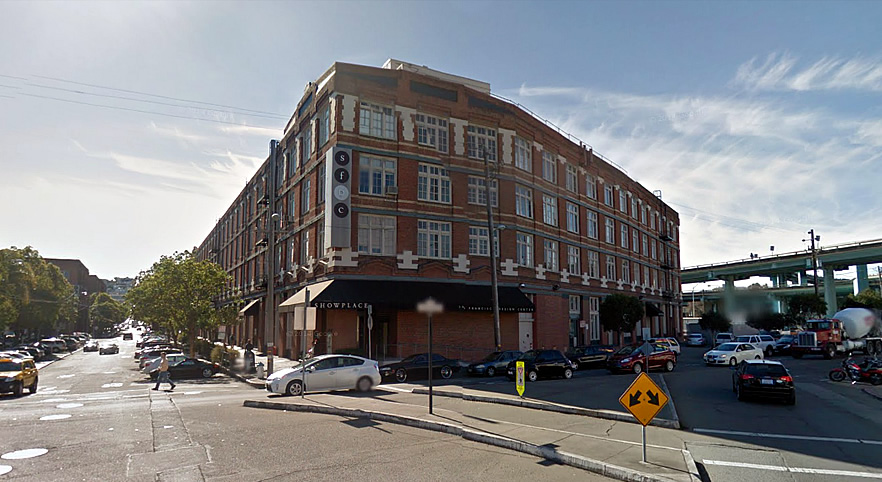 The landmark loophole which the owners of the San Francisco Design Center have been planning to invoke in order to convert the 330,000 square foot building from showroom to office use, a conversion which would clear the way for Pinterest to move into the Center, is close to being substantially closed.
Under the draft language which San Francisco's Historic Preservation Commission is ready to recommend for adoption next week, landmark buildings in the area could still qualify for conversion from Production, Distribution & Repair (PDR) to office use, but only partially.  And for four-story buildings, such as the Design Center, only one story of office use would be allowed.
The new limits for the conversion of landmark buildings from PDR to office use are likely to be as follows:
For one-story buildings, no office uses would be allowed
For two- to four-story buildings, one story of office would be allowed.
For five- to seven-story buildings, two stories of office would be allowed.
For eight or more story buildings, three stories of office would be allowed.
And regardless, office use would not be allowed on the ground floor of any converted building.
In addition, to ensure that a conversion from PDR to office use is intended to enhance the viability of landmark buildings versus being a speculative move, "the City may consider requiring an economic report from buildings seeking office allocation detailing how such conversion will support their maintenance and rehabilitation needs."
No word from Pinterest as to whether a single floor of space with no options to expand would be enough to meet their growing demands.