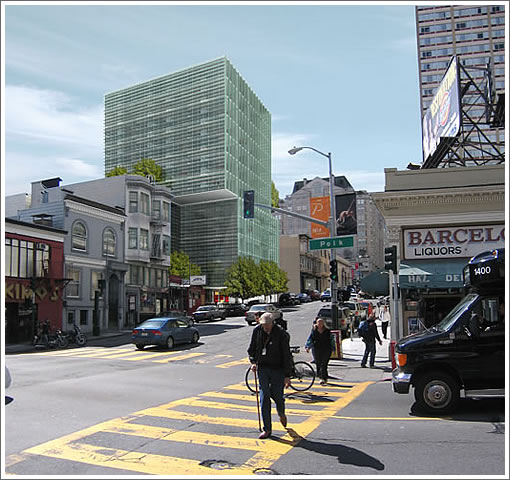 As a plugged-in tipster notes, a number of interesting multi-family projects have popped up in the Stanley Saitowitz | Natoma Architects portfolio (including designs for 19 Tehama, 1600 Harrison, and "Hubbel Street"). One that caught our attention, "Pine Street."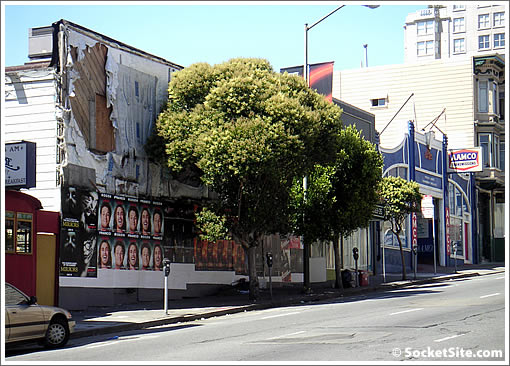 As best we can tell, "Pine Street" would span 1527-1545 Pine, currently a trio of buildings (from boarded up to an active auto shop) which appear to be owned by the same entity.
Based on the floor plans, we might expect a proposal for around 96 units.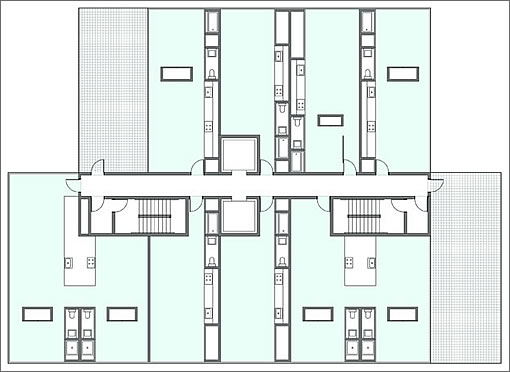 And perhaps a ground floor cafe.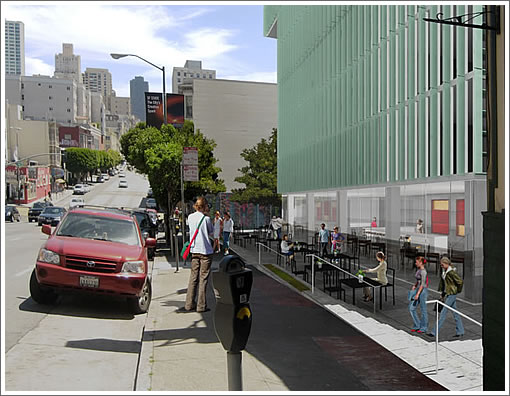 As far as we know it's currently just a concept (tipsters?). But obviously it's a concept that's being explored. And don't panic people, Grubstake would survive.
∙ Stanley Saitowitz | Natoma Architects: Portfolio [saitowitz.com]