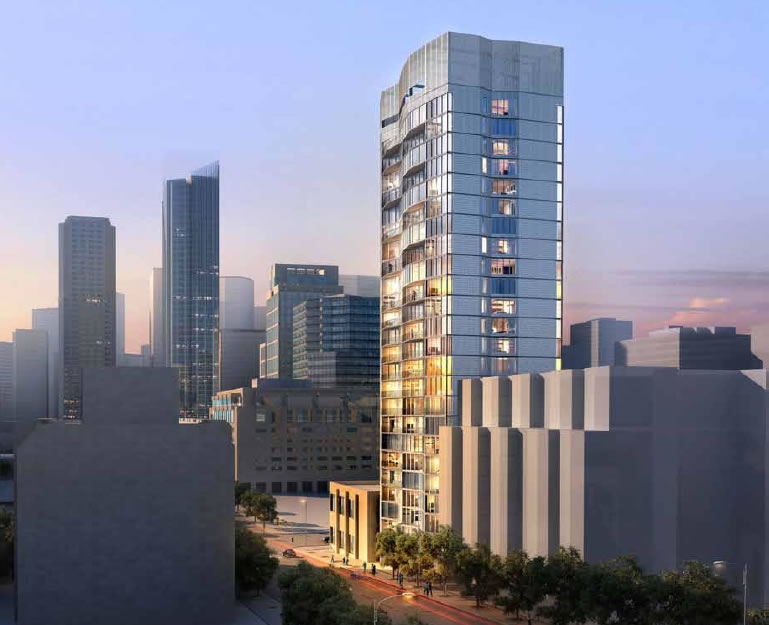 San Francisco's Planning Commission is slated to approve Crescent Heights' plan to construct a 250-foot tower with 118 dwelling units at 325 Fremont Street this week.
The plans to build a 200-foot tower with 51 units on the Rincon Hill site were first approved over a decade ago, plans which were revised in 2004 to yield 70 units but which never broke ground.  A new plan for Rincon Hill was certified in 2005, at which point the 325 Fremont Street site between Folsom and Harrison was up-zoned from 200 to 250 feet in height.  And in early 2012, Crescent Heights purchased the 325 Fremont Street site for $4.85 million.
While many industry folks had expected Crescent Heights to move forward with the 200-foot project as entitled, as we first reported that October, Crescent Heights subsequently submitted new plans for a twenty-five story tower to rise.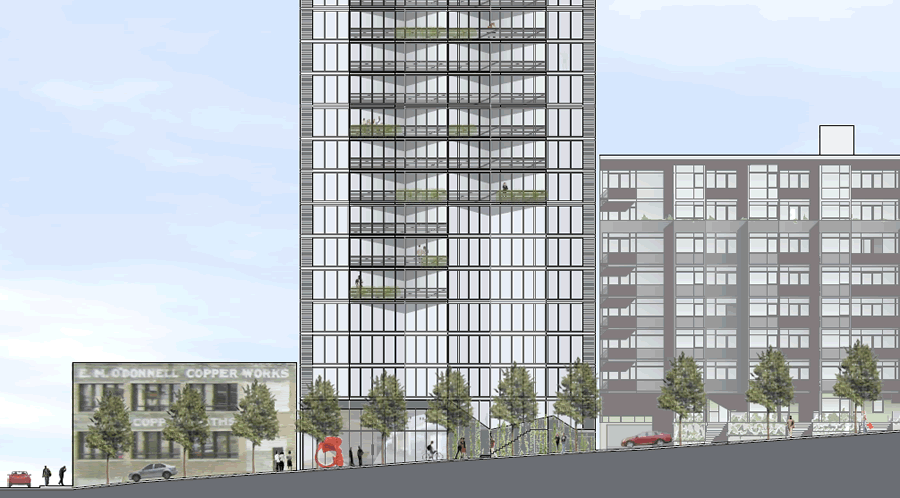 While 325 Fremont's lobby and storage room for 105 bikes will front Fremont, the building's 41-car garage will be accessed by way of Zeno Place.  And as we first reported last month, the Rincon Hill site has already been cleared for construction.