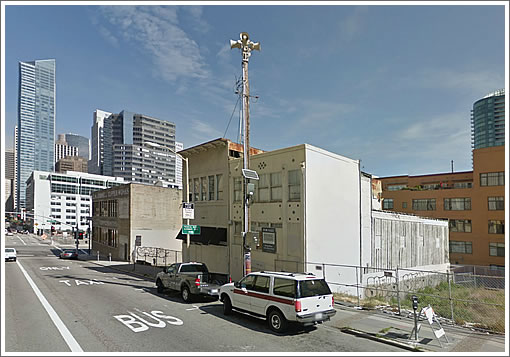 A plan to build a 200-foot, twenty-two story building with 59 dwelling units at 325 Fremont was first approved over a decade ago, a plan which was revised in 2004 to yield 70 units but which never broke ground. In 2005, the Rincon Hill Plan was certified and the 325 Freemont Street site was up-zoned to a 250-foot height limit.
Earlier this year, Crescent Heights purchased the 325 Fremont Street site for $4.85 million. And while many industry folks expected Crescent Heights to build the 200-foot project as entitled, Crescent has quietly submitted new plans for a twenty-five story tower with 119 dwelling units, 61 parking spaces, 43 slots for bikes and a 2,600 square foot roof deck.
As plugged-in people know, the construction of 83 units at 333 Fremont next door is underway. As always, we'll keep you posted and plugged-in.