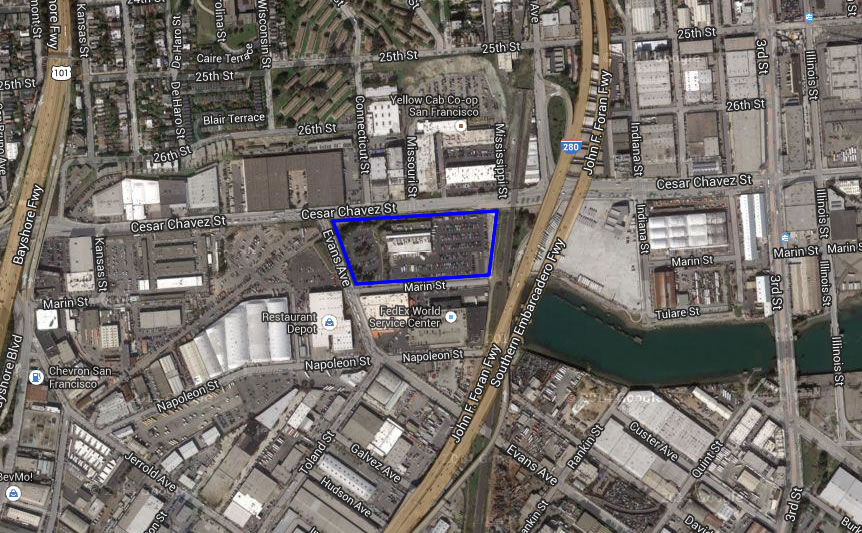 Home Depot filed an application to build a 120,000 square foot store at 2000 Marin Street on the northern edge of Bayview two years ago, four years after having walked away from a decade long battle to develop the former Goodman Lumber site on Bayshore Boulevard.  Lowe's subsequently developed the Bayshore site.
The 2000 Marin Street parcel which measures nearly 8-acres and fronts Cesar Chavez between Evans and I-280 is the former site of a printing facility for the San Francisco Chronicle which is owned by Hearst.
Citing significant increases in projected construction costs, Home Depot has now put the development of 2000 Marin Street "on hold," according to the Chronicle.
Hearst declined to comment on their discussions with Home Depot nor the status of their agreement for the parcel, and Home Depot has yet to withdraw it application with Planning, but 8-acres of underdeveloped land could be up for grabs.