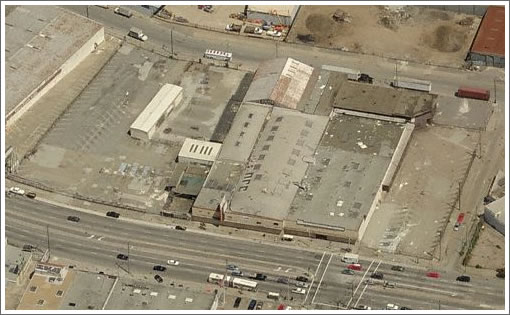 It was well over two years ago that we first wrote:
Next week Home Depot is headed back in front of the Planning Commission. Having signed a lease for the old Goodman Lumber location at 491 Bayshore Blvd. over five years ago [now almost eight], the Depot is still seeking approval to begin development.
Proponents point to desperately needed neighborhood jobs and a significant increase in local sales tax revenues, while opponents "view Home Depot as a goliath that would hurt local hardware stores, tarnish quality of life and create a traffic nightmare on Bayshore and adjacent Bernal Heights."
Considering the site used to house Goodman Lumber (which we desperately miss), a Home Depot doesn't really seem like that much of a stretch to us. And we're damn tired of having to drive down to Colma to ogle the power tools.
And while Supervisor Ammiano vowed "it's not over yet" when Home Depot received their initial approval, it does appear that progress is inching forward: Home Depot has secured demolition permits for the site and building permits are in the works.
If we're lucky, a plugged-in tipster will drop us a line (or photo) at the first physical signs of action. And if the stars align, perhaps a reader or two will offer up the inside scoop with regard to overall timing and design.
∙ Home Depot Almost Home? [SocketSite]
∙ Can't We All Just Get Along? [SocketSite]
∙ Do-it-yourself emporiums making themselves at home [Business Times]