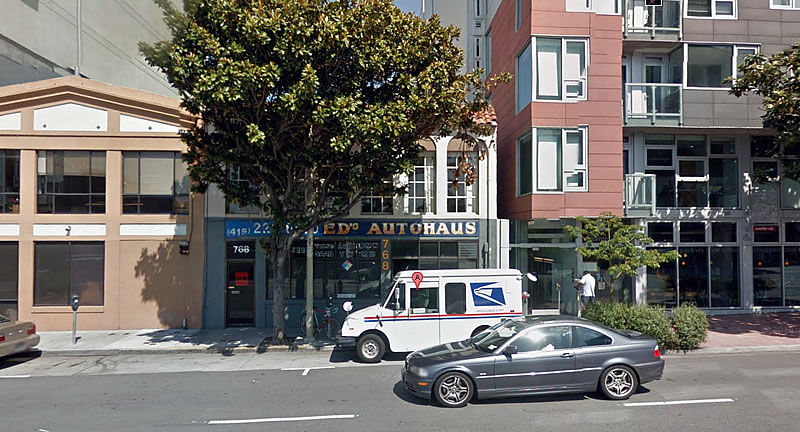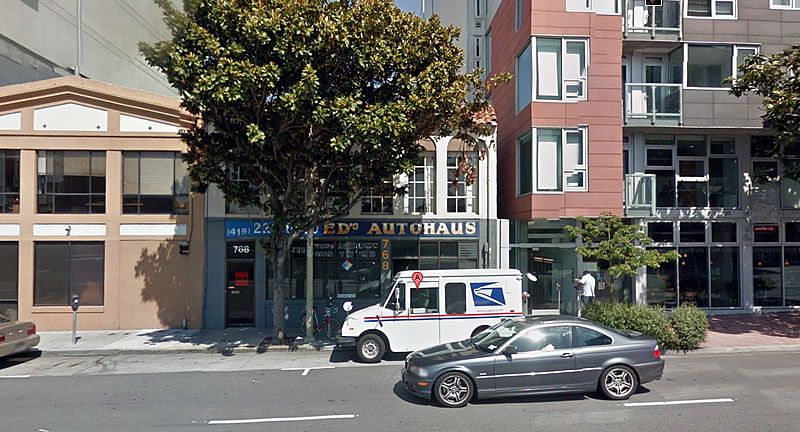 The plans to raze Ed's Autohaus at 768 Harrison Street and construct a nine-story building with 26 residential units, nearly 5,000 square feet of office space, and a 600 square foot retail space adjacent to Cubix are making their way through planning.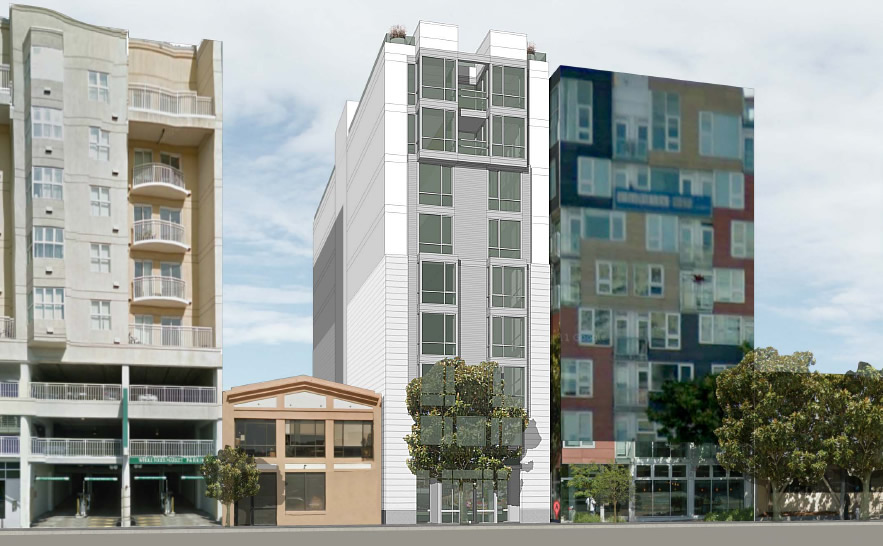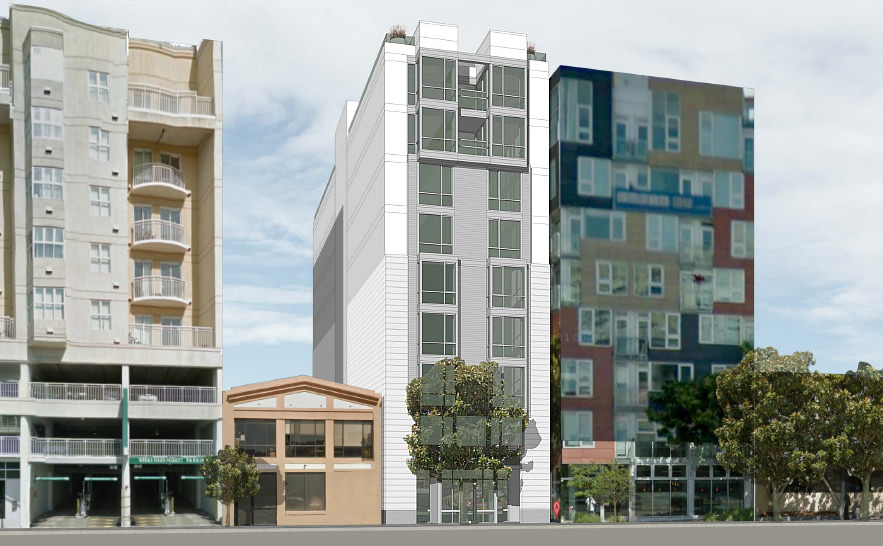 As designed by Ian Birchall and Associates, the development's twenty one-bedrooms would average about 600 square feet apiece while the two-bedrooms would be around double that size.  The office space would front Rizal Street with a courtyard between the building's two masses.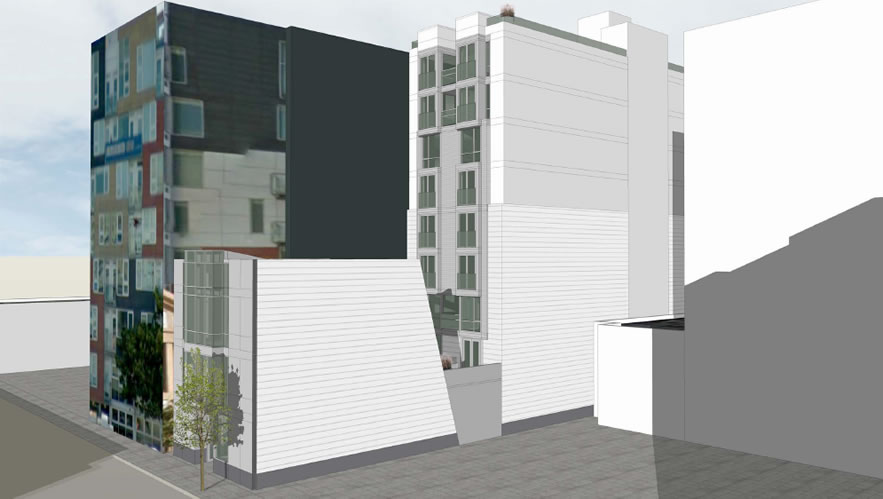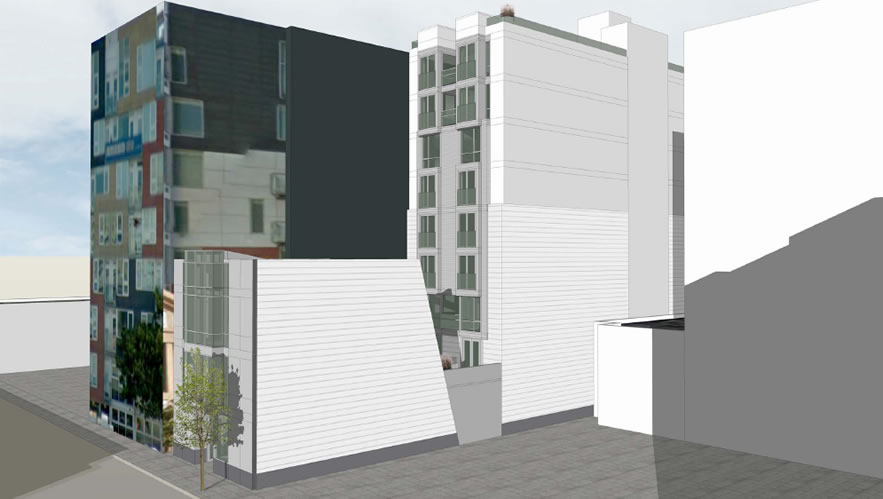 And in terms of parking, the project includes thirty spaces for bicycles and none for cars as proposed.