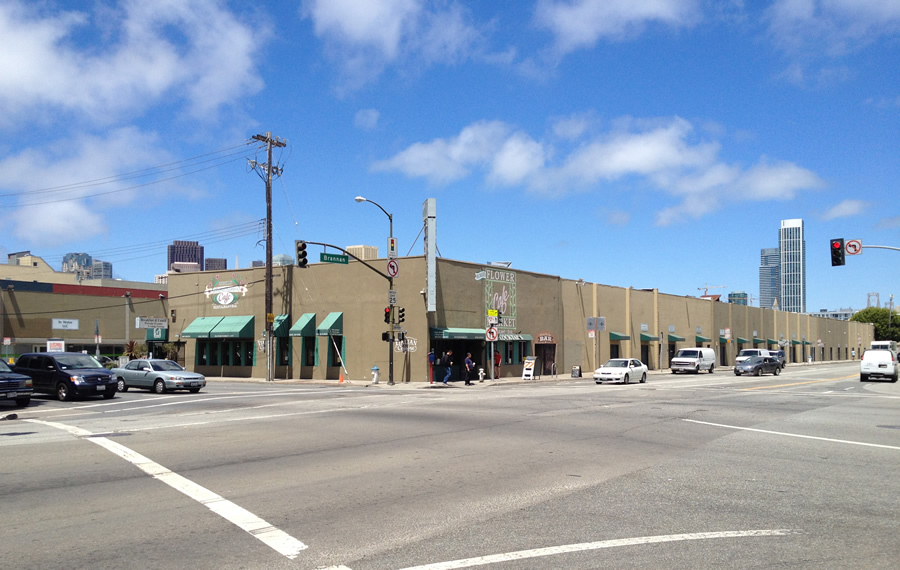 Kilroy Realty Corporation has agreed to purchase all the outstanding shares of the San Francisco Flower Growers' Association for $27 million.
If the acquisition seems a bit odd, consider this: the only material asset of the Growers' Association at the closing of the transaction is anticipated to be an 1.9 acre site upon which the San Francisco Flower Mart currently sits at 6th and Brannan, a site which is currently zoned for development up to 55 feet in height but could soon be up-zoned as part of the City's Central SoMa Plan.
In fact, as we first reported last year, the exploratory plans to raze 46,000 square feet of the 135,000 square foot Flower Mart and build a pair of office buildings rising up to 160 feet at the corner of Sixth and Brannan have already been submitted to Planning, but the Department isn't recommending an up-zoning for the parcel beyond 85 feet.