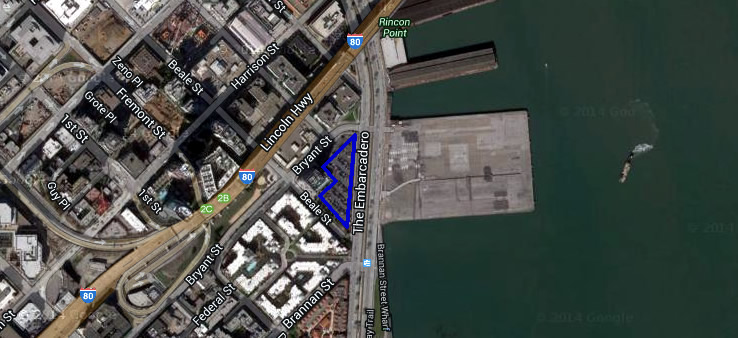 As expected, Mayor Ed Lee has officially offered San Francisco's Seawall Lot 330 to George Lucas as a site upon which to build Lucas' Cultural Arts Museum.
The Mayor has also presented the possibility of working in partnership with the City to build "educational and public open space" upon Piers 30-32 which is directly across the Embarcadero from the Seawall site.
To quote a reader earlier this week, the real coup would be to convince Lucas to build a museum with housing atop or aside the Seawall site:
How about a futuristic "Skywalker Tower"? Or simply "The Ewok." (Proposed marketing slogan: "Walk to work from the Ewok.") There are so many techie Star Wars fans, the building would sell out faster than a Millennium Falcon. (Not to be confused with the current Millennium Tower.)

In fact, it would be a cool project for the futuristic architect, Zaha Hadid. May the floors be with you!
Seawall Lot 330 is currently zoned for building up to 65 feet in height across the site with the potential for a couple of towers of limited bulk to reach 105 feet in height.