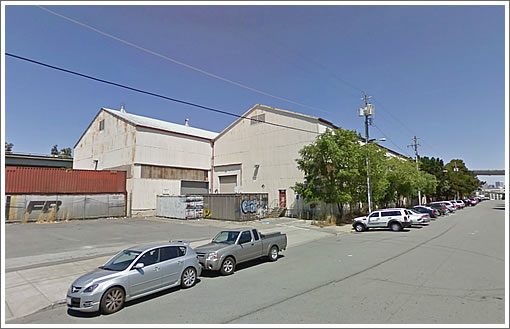 With an agreement in place to develop the Dogpatch parcel upon which the San Francisco Opera stores its sets, Archstone and Build Inc. are proposing a creative design for the block, breaking the 350-unit development into five buildings designed by four architects.

The five distinct buildings designed by Kava Massih, Jon Worden, Peter Pfau, and Owen Kennerly are separated by landscaped courtyards, designed to create light and open spaces for the apartments while blocking the freeway behind the 800 Indiana Street site.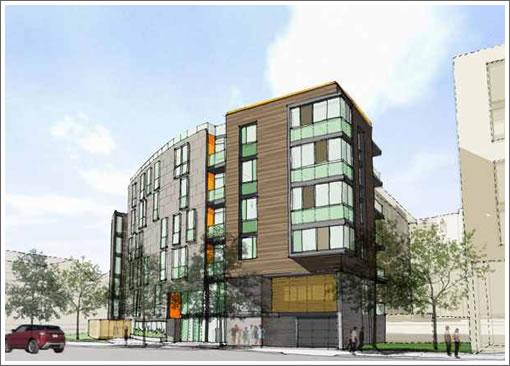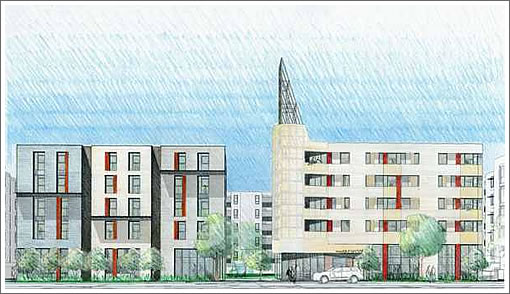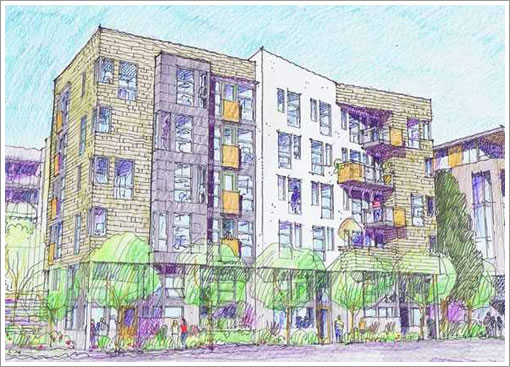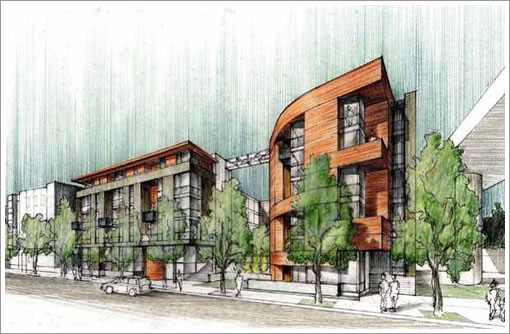 Parking for 263 autos would be built below the buildings with the development team shooting to secure the entitlements to start building in early 2014.