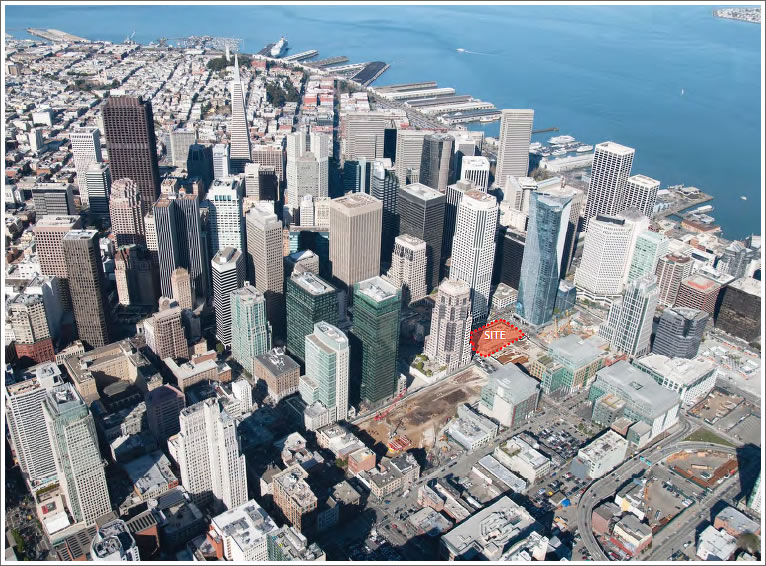 With a past due check for $191,816,196.57 delivered yesterday, the Transbay Joint Powers Authority has officially sold and transferred the 101 First Street site upon which the 1,070-foot Transbay Tower will rise at the corner of First and Mission to the development team.
The competition to develop the site was won back in 2007 with a bid of $350 million, roughly $160 million more than the team ended up paying for the site yesterday.
A ceremonial groundbreaking to celebrate (or mourn) the transfer is taking place today.