Purchased for $600,000 in 2003 with three bedrooms spread across two units and one story at the corner of Capp and 17th Streets, the plan is to add three floors with three units above the building at 3249 17th Street and convert the first floor into a restaurant, a new home for the Latin American Balompie Café (click the designs to enlarge).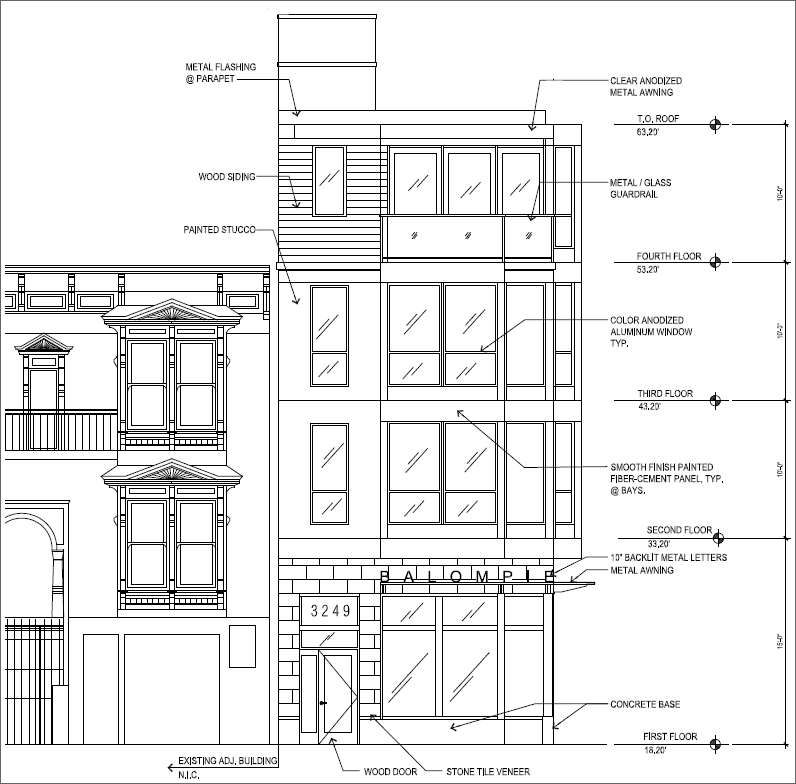 As proposed, an eight foot extension of the building's footprint will result in a rear yard that's 25 feet deep. The problem, as per Section 134 of the Planning Code, the property is required to maintain a rear yard of 33 feet: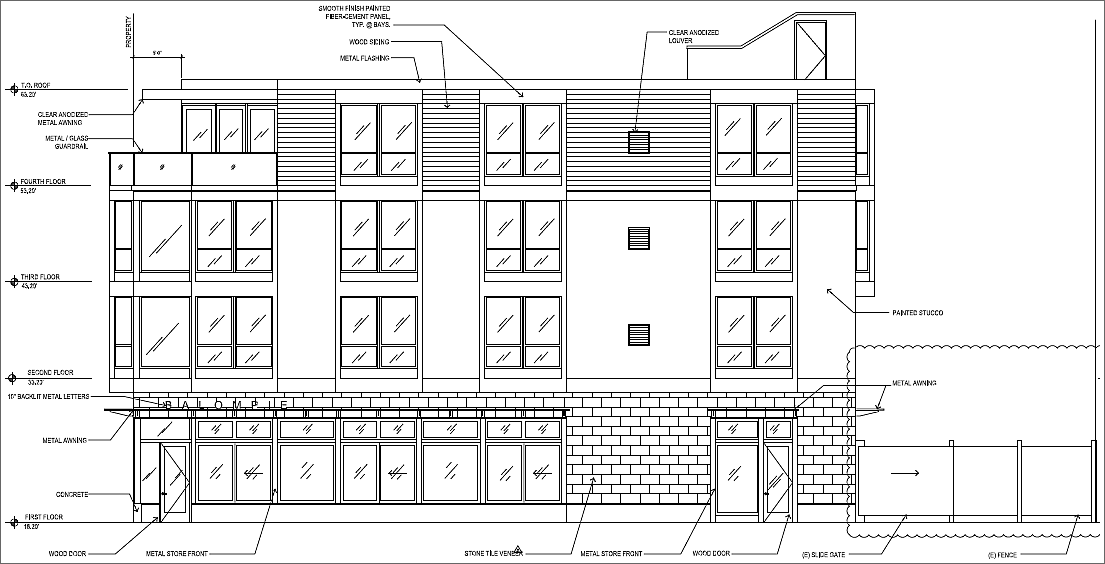 This morning, San Francisco's Zoning Administrator will decide whether or not to grant the developer a variance to allow the building to extend and rise as proposed, or to delay a decision to a later date as has been requested.