With a demolition permit in-hand which was issued in March, the command center for the deconstruction and reconstruction of 1600 Market Street as a five-story, mixed-use project without any parking (except for 14 bikes) has finally been moved into place.
Being built to deliver the mandated affordable housing component (BMR) for the market rate development at 1998 Market Street that's underway, as we noted in April, the Stanley Saitowitz design for the 24-unit project at 1600 Market Street was shelved and it's Forum Design's design that will rise at the corner of Market, Page and Franklin: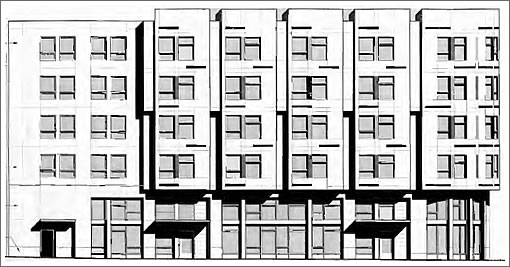 An even mix of one and two bedroom units, we'll note that one of the twenty-four units will be market rate as will the 3,776 square feet of retail space on the ground floor.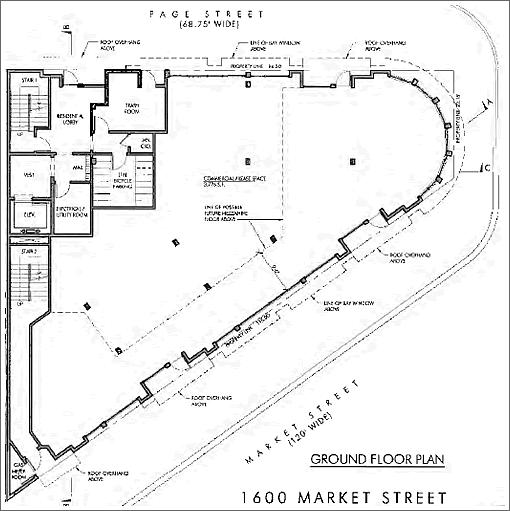 The Saitowitz design for 1600 Market Street prior to the project being changed to a Below Market Rate (BMR) building and subsequently value engineered.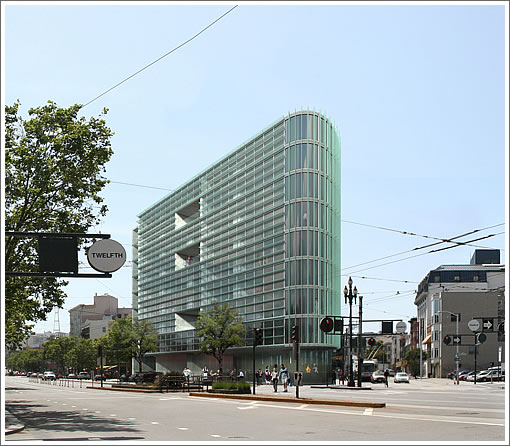 ∙ 1600 Market: Envisioned Mixed-Use Redux (And Slight Reduction) [SocketSite]
∙ Entitled, Envisioned And For Sale (But Not Permitted): 1600 Market [SocketSite]
∙ Arquitectonica Designed 1998 Market Street Ready To Break Ground [SocketSite]