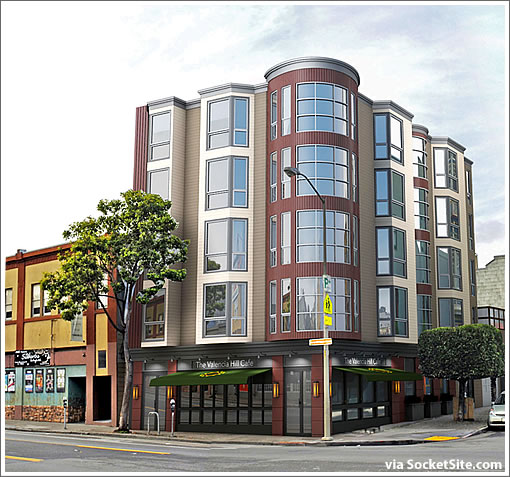 A plugged-in tipster delivers the latest renderings and an update on the five-story building that's slated to rise on the site of Sugoi Sushi (the old Spork) at 1050/8 Valencia Street.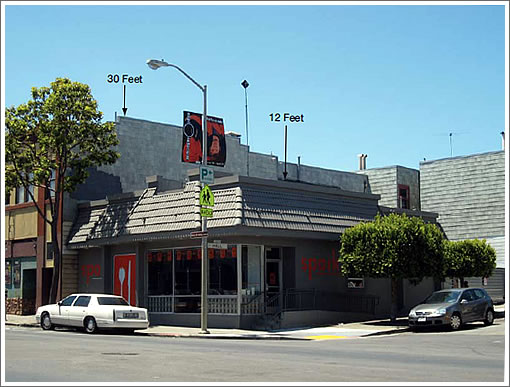 Current development plans call for the existing twelve-foot building at 1050 Valencia Street to be razed and a five-story building with 12 dwelling units over a ground floor restaurant; one off-street loading space on Hill for the restaurant; 24 bicycle parking spaces for residents; and 8 bicycle parking spaces with showers and lockers for employees to rise.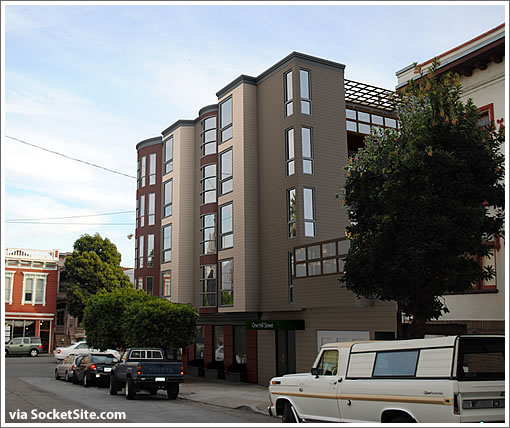 While originally slated to be rentals, according to our source they're now likely to be marketed and sold as condos, ten of which will be market rate with a mix of eight two-bedrooms and the rest ones. The only thing currently standing in the development's way: the Liberty Hill Neighborhood Association which has filed for a Discretionary Review (DR).
Apparently the Liberty Hill Neighborhood Association doesn't want the project to rise over three stories, would like to limit the development to six units, and wants the development to include off-street automobile parking for residents.
The Association has even rendered their vision of what should be allowed to rise: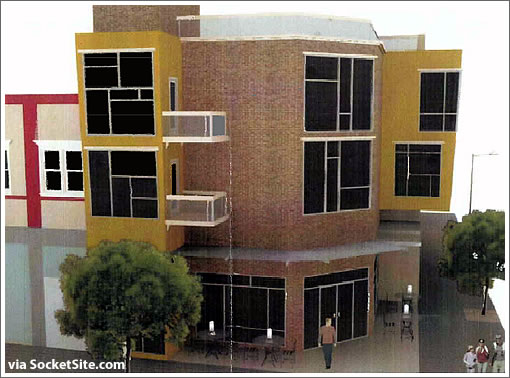 The project's Discretionary Review is currently slated to be heard by San Francisco's Planning Commission on September 6. As always, we'll keep you posted and plugged-in.