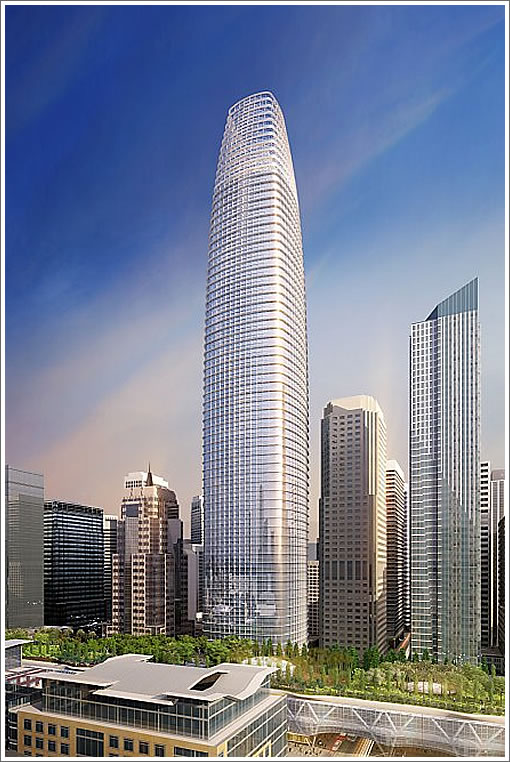 As plugged-in people have known for five months, the height for the proposed Pelli Clarke Pelli designed Tansbay Transit Center Tower to rise at the corner of Mission and First was shortened from 1,200 to 1,070 feet.
From the Chronicle today with respect to the revised design:
The revised tower keeps the obelisk form of the original design with office floors giving way to a see-through crown. The changes are subtle ones: The skin's lattice-like metal-work would taper in toward the glass at the curved corners, creating what the architects say will be a smooth vase-like effect.
The glass would be a neutral color, behind aluminum mullions and spandrels painted pearlescent white. The outer grids would double as sunshades to reduce the tower's energy use.
The shorter Transbay Tower will yield 1.3 million square feet of office space versus the 1.6 million square feet as originally proposed, pitched, and rendered: