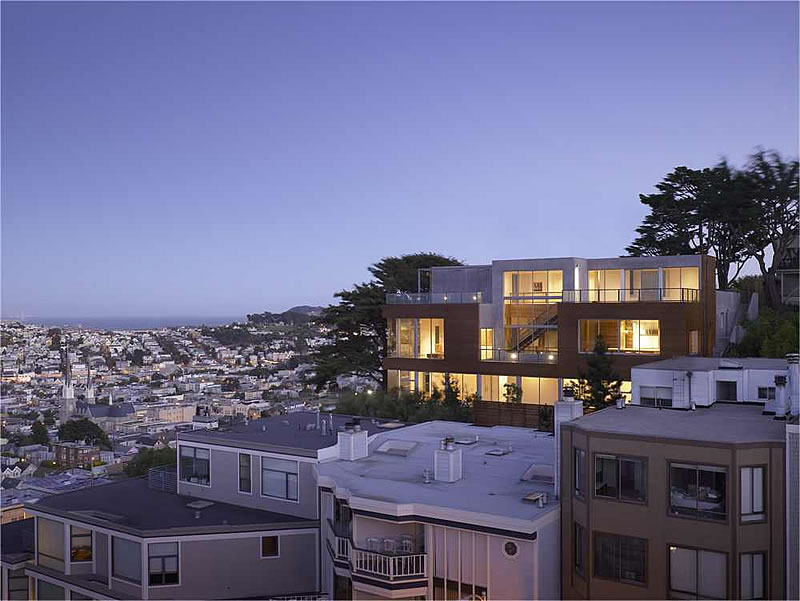 As we first reported two weeks ago:
While you won't find any record of the sale on the MLS, we've been told the agents involved were required to sign non-disclosure agreements (NDAs), and a blind entity (the "526 Duncan, LLC") was employed to quietly make the purchase, we're pegging the new owner of 526 Duncan as a former Facebook engineer turned angel investor.

While we can't yet confirm the sale price, we can report the purchase was financed with a first mortgage for $3,240,000 and line of credit for up to $1,000,000 more.

As plugged-in readers might recall, the seller was a former Google engineer who paid $5,300,000 in cash for the property known as the "the T House" in 2005 and was quietly asking $6,400,000 for the property today.
And as a plugged-in reader correctly notes, we can now confirm the sale price at $6,100,000, a bit below asking but 15 percent over its 2005 all cash sale.
∙ The House Google Facebook Bought: 526 Duncan [SocketSite]
∙ 526 Duncan (The Noe Valley "T House") Quietly Hits The Market [SocketSite]
∙ Ogrydziak/Prillinger Architects: The T House [SocketSite]